dogdown
Joined

Location

Wells, Nevada
Profile Images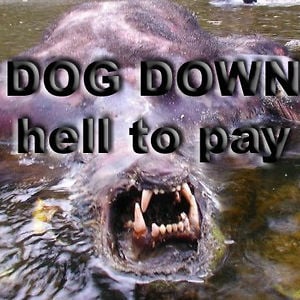 User Bio
Below is my usual profile bio. BUT ... I'm working on some new vids. They'll be forthcoming, I'm learning how to use my Movie Maker. Laterz.
NOTE: Please listen to the demos a couple of times before you judge them. I've bought Van Halen and Judas Priest albums that at first listen I thought sucked. But after giving them a fair shake they turned out to be some of my favorites.
"WORLD CLASS ROCK FROM THE MIDDLE OF NOWHERE."
That's how I like to characterize my music.
A guy who currently manages 16 bands contacted me a few months ago. He was impressed by my demos and placed me on his roster for a year, pending my finding another band. Are you a guitarist, a bass player or a drummer who'd like to finally make some money doing what you love most? If so, contact me so we can get this show on the road. I'm in northeastern Nevada near the Idaho and Utah borders, within striking distance of Twin Falls and the Salt Lake area. DOG DOWN - (752) 752-3114 or email me at dogdown@dogdown.net. Thanks.
Related RSS Feeds