Profile Images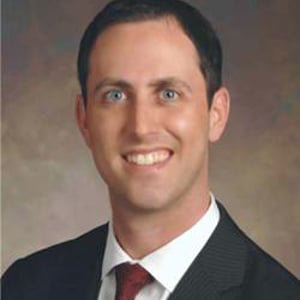 User Bio
About Mike Morgan...
Michael Morgan is a long-time resident of Tucson. He graduated from Amphitheater High School and earned his Bachelor of Science degree in finance from the University of Arizona in 1996. Soon after graduation, Michael was hired by Select Mortgage and established himself as a reliable and committed mortgage professional. Michael has since earned a position as Southern Arizona Regional Manager for Peoples Mortgage and developed himself into one of Tucson's leading mortgage officers. Michael also has a strong commitment to his community. Over the past decade, he has set a winning example and demonstrated his model character for Tucson's youth as an assistant basketball coach for Salpointe Catholic High School, Sahuaro High School, Ironwood Ridge High School and Pima Community College, where he currently coaches.
When you are ready to buy a new home or investigate the possibility, call someone Tucson has trusted since 1996. Michael Morgan and his mortgage team only want the best for you. He has the experience, proven track record and knowledge to help you come to the right decisions about one of the most important investments you will ever make.
Our Mission
"The Peoples Mortgage Promise": Peoples Mortgage strives for satisfaction. It is our promise to fulfill the three components this company was built upon: Rates, Service, & Integrity. The basic proposition of our business is simple, solid, and timeless.
Let us help you! We are the Mortgage People!
Peoples Mortgage opened its doors in Arizona in 1998 with the mission of offering competitive real estate financing with unmatched service. This straightforward approach has given Peoples a solid reputation in the industry earning them a consistent spot in the Top 10 Mortgage Bankers in Arizona and paved the way to expand Nationally.
Peoples Mortgage Company is an Equal Housing Lender.
Currently lending in:
Arizona BK-0904164; California 4130661; Colorado; Idaho MBL7732; Illinois MB 6760899; New Mexico 02527; Texas; Oregon ML-5111; NE 6274; Utah 5507505; Washington CL-6274 NMLS-6274 NMLS Consumer Access
facebook.com/pages/Peoples-Mortgage-Company/126538610849564
Related RSS Feeds