Xiaoxi Xu
Joined

Location

Los Angeles
Profile Images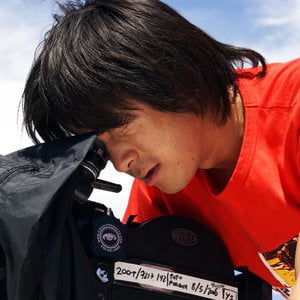 User Bio
Xiaoxi Xu , a Chinese filmmaker, comes from an international background. He grew up in China, and went oversea to study at the Nelson Mandela Metropolitan University, South Africa, majored in Fine Art. The art course offered him a wide range of techniques in terms of image making, which has influenced him to become a filmmaker with a highly artistic vision. Xiaoxi gains experience and good skills in drawing, painting, photography, and video art. He worked as a video artist in his final year project 'The Fluxed of ID". He used video images as the prime means of expression regarding perceptions of cultural identity in a globalized world. In 2006 he received a bachelor's degree of fine art.
In 2008 Xiaoxi decides to further his study in a graduated level. He moves to Los Angeles to study MFA in filmmaking at the New York Film Academy, Universal Studios, and Hollywood.
He starts to work on more narrative subject matter, the travel and study experiences in Asia and Africa have given him a lot inspiration to create story. At same time, Xiaoxi tries to maintain his unique artistic vision, using film as a powerful medium to express his idea and thoughts.
So far, he has been directing and shooting many different shorts in various formats (including Film, HD and Red Camera). He collaborates as a cinematographer, editor, and writer in "Toto Forever", a short movie directed by Roberto F. Canuto in 2009, between many more. Also he co-directed with Roberto F. Canuto in his first feature film in Super 16mm, "Desire Street". It will be completed in 2010.
Related RSS Feeds