Navarino Network
Plus
Joined

Location

Thessaloniki, Greece
Profile Images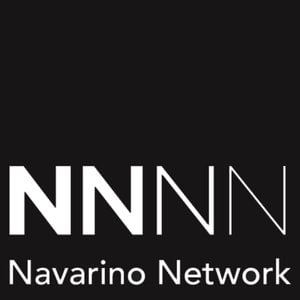 User Bio
Navarino Network - a policy lab
Network Navarino is an independent, non-profit scientific initiative that promotes innovation in public policy in Thessaloniki and the region of the southern Balkans. The Network supports research, dialogue and collective action to address the challenges of the new era.
"iNNovation in public policy"
Join us at facebook: facebook.com/#/group.php?gid=171143343124&ref=ts
Apellou 3, Navarino Square, 54622 Thessaloniki, Greece
T: +30 2310 260322
F: +30 2310 260332
E: info@navarinonetwork.org
W: navarinonetwork.org
*****
Navarino Network - a policy lab
Το Δίκτυο Ναυαρίνο είναι μία ανεξάρτητη, επιστημονική μη κερδοσκοπική πρωτοβουλία με στόχο την προώθηση της καινοτομίας στη δημόσια ζωή στη Θεσσαλονίκη και την ευρύτερη περιοχή της νότιας Βαλκανικής. Αποστολή του Δικτύου είναι η έρευνα, ο διάλογος και η συλλογική δράση για την αντιμετώπιση των προκλήσεων της νέας εποχής, με πίστη στις δυνατότητες και τις προοπτικές της πόλης.
"Καινοτομία στη δημόσια ζωή"
Βρείτε μας στο facebook: facebook.com/#/group.php?gid=171143343124&ref=ts
Related RSS Feeds