Coney Island Sound
Joined

Location

Newcastle via Hull & Belfast
Profile Images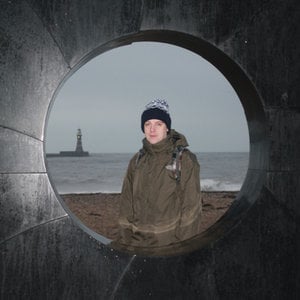 User Bio
Coney Island Sound is a new project started by Ewan Gordon that mixes found sounds and field recordings with a variety of acoustic and vintage instruments. Accordions and Harps rub shoulders with Casios and Kaoss Pads whilst 808 kicks underpin percussive sounds from found beach items and purchases from local hardware and thrift stores.
Less experimental musical endeavours with his previous group Olympic Lifts, produced a number of well received releases on Bungalow Records Berlin, Escalator & Syft Records in Japan. His music has more recently appeared on the group's follow up album and other ex Olympian Mark's Butternut project (both Rimeout Japan). During this time they played and dj'd extensively across Europe with the electronic acts including Royksopp, Notwist, Mina, Four-Tet, Lo-Fidelity Allstars, Hip Hop acts Ugly Duckling and Cool Herc plus occasional stadium rock bands along the way.
The debut single "Introducing Mr.Kellogg" was released on September 22nd backed with the soft drink sampling "The Lemonade Song". This is the first release on the Radio 1 DIY Label of the Week Regular Beat Recording Company. Based in Liverpool its releases have been championed by the likes of John Peel, Steve Lamaq & Huw Stephens along the way and have most recently included Alaska in Winter and Marianne Dissard.
To date both sides of the single have picked up radio plays on NME Radio, BBC6, BBC Radio 2, XFM, BBC Northern Ireland, British Forces Radio, Resonance FM and College Radio in Canada….
A remix of Alaska in Winter's "Balkan Lowrider Anthem" recently appeared on the Remixes 12″ and recently i've remixed Brandon's track "Berlin". Remixes past for Escalator Japan, Skint and I Can Count Records amongst others.
More remix projects on the Horizon for 2010.
A handful of 7″s are still available from Regular Beat and Rough Trade. Downloads available at iTunes and amazon.com.
Fear not, the stock pot of the mixed metaphor that is Coney Island Sound has been reducing nicely and an album of soupy goodness is almost in the can.
Lots of strings and brass, cut up reels that i've found around second hand stores, Chopped percussion, snippets of dialogue i've caught from Cleethorpes to Whitby….Air Hockey Table solos….Lots of woodwind….a bit of 1950s atomic age tape and echo fun…..Moogs at lots of different speeds…..Old school Signal generators, accordions and melodicas……A bit Tornados here a bit Beach boys there….and hopefully a bit Warp-y in the middle. There may even be some singing at some point…..perhaps by someone more competent than I……
Much Love From The Island
Related RSS Feeds
Recent Activity
Coney Island Sound does not have any activity yet.