Jon Norfolk
Joined

Location

United Kingdom
Profile Images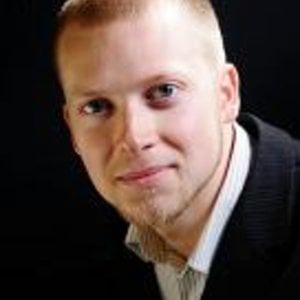 User Bio
I am an avid Gamer and an enthusiastic Recruitment Consultant; I began my Recruitment career with REED but was drawn to OPM by its reputation and passion for its contribution in the Games Industry. The role of Animation Consultant could not have been more perfect for me because I love the time and effort it takes to produce high end Animation and as a gamer it's something I can really appreciate and associate with. The areas of recruitment I enjoy the most are building relationships with people, both candidates and clients and feel unparallel satisfaction in placing the right candidate in the right job. I like to have open conversations that are not always work intensive but have the professionalism to make the right call and build confidence when required.
On to my gaming history which started when I was around 7yrs old when my parents brought me a ZX Spectrum with around 30 cassettes with such classics that included Dizzy the Egg, Jet Set Willy and Paper Boy. After this I played the SEGA Megadrive with around 80 games during my junior school days with favourites including Streets of Rage 1, 2 and 3, Sonic and Pit Fighter. Then getting in to my teens I started playing many PC games and got addicted to Populous the Beginning, Carmargeddon 2, Half Life and Max Payne. Shortly after I bought a PS1 playing Tekken, NFS and Destruction Derby with the Dreamcast following where I played Shenmue and Crazy Taxi before its demise. The PS2 and XBOX were next playing many multiplayer titles like Balders Gate, Fifa and Red Dead Revolver.
After these dedicated years of being locked in the dark I now concentrate playing mainly PC, RTS titles like Command & Conquer Tiberium Sun, Company of Heroes and FPS like Half Life 2, Doom and Call of Duty Series.
I am an easy going guy and always up for some light hearted banter which is all the better accompanied with some beers.
SpecialtiesAnimation Recruitment for: Junior, Intermediate, Senior, Lead, Director, Technical, Senior Technical and Technical Lead (Animators)
MOCAP, Motion Editor, Project Management, Cinematics and Rigger.
Related RSS Feeds