Linden Hudson
Plus
Joined

Location

Texas, USA
Profile Images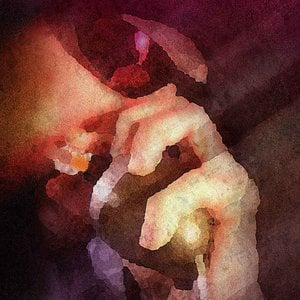 User Bio
Linden Hudson is a TV-Film sound man of 25 years experience. An extremely interesting fact about Linden is that he was on the production team for one of the most famous record albums in history, the huge ZZ Top ELIMINATOR album, which sold well beyond ten million copies in the US alone.

CLASSICBANDS DOT COM said: "Linden Hudson co-wrote much of the material on the ELIMINATOR album." (end quote)

However, the story has a tragic twist: Linden Hudson never received credit for his creative work on ELIMINATOR, nor was he paid a dime by ZZ Top.
The songwriting was one of the strong points of the ELIMINATOR album. But, another thing that helped with the album's major success was the injection of synthesizers and techno-pop techniques. So, we offer up more revelations: It was Linden Hudson who introduced the synthesizers into the ZZ Top sound in the early 80's. Hard to believe? Well, It's true. These facts can be declared emphatically because they were finally stated by none other than ZZ Top guitarist Billy Gibbons to MUSICRADAR DOT COM in June 2013 as Billy began to give up some of the long held secrets of the band's change in direction. Yes, Gibbons is finally admitting to some of this. This synthesizer and techno-sound injection totally changed everything for the band. Sadly for Linden, Mr Gibbons waited some THIRTY YEARS to admit a portion of these Linden Hudson facts to the press. Gibbons and his management totally denied Linden's creative involvement in the historical album for those thirty years. Billy G simply covered it all up (and took all the credit). The cover up continues to this day to a large degree. There is, of course, quite a bit more to the story that Billy GIbbons has not revealed. Right Billy?

Quote: by David Blayney (ZZ Top stage manager for 15 years), in his book SHARP DRESSED MEN: "Linden Hudson in a fair world should have had his name all over ELIMINATOR and gotten the just compensation he deserved. Instead he got ostracized."

The ELIMINATOR album was honored with a "diamond" sales status, far beyond platinum. Diamond sales status starts at 10 million units (it's huge). Rolling Stone listed the album as one of the top 500 albums in history. Nominated for a grammy. With regard to this pop phenomenon Linden has been discussed in 3 books by well known writers, plus he's been in Rolling Stone magazine and many other magazine/newspaper articles. Besides strong involvement in the entire album, Linden wrote one hundred per cent of one of the songs on the album (the song THUG) and he owned the copyright. Sadly, he had to sue for the royalties, and much of his proceeds went to lawyers. Welcome to the dark side of the music world, the VERY dark side.

Quote: by David Blayney (ZZ Top stage manager for 15 years), in his book SHARP DRESSED MEN: "I find it hard to believe that the boys intentionally set out to do a number on Linden, but sometimes you tend to forget where you came from. It's very easy to get both greedy and self-serving in "show bidness" (end quote).

Sadly, all this leaves one of the "little people" (Linden) to fend for himself should he want due credits. Never mind all the lost royalties over the years which could have helped sustain such a "shat upon" human being (Linden) and which could have helped him through some of the low points in his life. Yes, of course, we know Linden's just a little person, not a rock star, no big deal, got it, sorry for the bother. Of course this situation illustrates the way so many ego-centric rock stars think with regard to the humans around them, and the public has witnessed this mode of "star" thinking all too many times in the media. Please read more specific information about Linden's "not so much fun" music adventure at: lindenhudson.com/fa .

Quote: David Blayney (ZZ Top stage manager for 15 years) said in his book SHARP DRESSED MEN: (page 227): "The song LEGS, Linden Hudson introduced the pumping synthesizer effect."
See Linden in Wikipedia pages (search each page for Linden's name) at:
en.wikipedia.org/wiki/ZZ_Top
en.wikipedia.org/wiki/Eliminator_(album)
en.wikipedia.org/wiki/Legs_(song)
en.wikipedia.org/wiki/Got_Me_Under_Pressure
en.wikipedia.org/wiki/Musical_plagiarism
en.wikipedia.org/wiki/El_Loco

Quote: From The Book: "ZZ TOP — BAD AND WORLDWIDE" (Rolling Stone Press, written by Deborah Frost): "Eventually they decided to use the song ("Thug" by Linden Hudson) on "Eliminator". They (ZZ Top) and Bill Ham (ZZ's manager) refused to discuss the question of royalties or album points with him (Linden). They didn't deny he wrote the song".
We pose a question: "Hey Billy, yes you Mr Gibbons, how have you felt about this Linden Hudson matter throughout the years? Just curious."

Linden Hudson expects nothing at this point in time, but he does dream about having a diamond or platinum record for his wall, presented by some PROPER authority. It's one day at a time in this quest and Linden will happily toss back a shot of whiskey at any incremental breakthrough in this matter. He waits and watches. Linden Hudson will tell this story until he dies, then hopefully the inertia of the internet will help sustain the information.
Related RSS Feeds