Chris Doehling
Joined

Location

US
Profile Images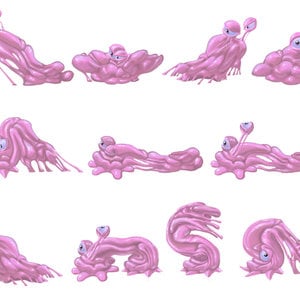 User Bio
First, thank you for visiting.
Hopefully you are here because you need something illustrated, animated, or created (if not, no worries, and thanks for just being interested enough to look around). But if so, you may be wondering, "who is this guy, what has he done, and what is he like to work with?" And most importantly, "what can he do?" Excellent questions.
So Who is this Guy?
I am indeed Chris Doehling, just like it says in the title bar up there, and I've literally been from one coast to the other in these United States in a long search for the perfect art related career. And after doing so I've finally decided that the perfect career is to work with you!
What has He Done?
In the last 16 adventurous years I have racked up a bit of experience in varied fields of the visual arts. I count myself truly fortunate. Other than a school job in office supply retail, (which was ok) and one day working fast food service (not ok) I have never pocketed a paycheck that wasn't put there by some kind of visual art. I've come from drawing caricatures in college, to illustration and graphic design for a wide variety of clients and employers, to production on an animated feature film, and finally teaching at a university. I may not have done it all, but I can always do more. For a more detailed listing of my experience, visit my Clients and Employers page (on my website).
What is He Like to Work With?
Buying art-related services can be a daunting task. It may be difficult to communicate what you want to someone who creates artwork, especially if you are not a visual thinker. You may worry that you won't wind up with what you had in mind, or you may be unsure of what you need at all. I do sympathize, and thus I believe in the importance of building a relationship with my clients in order to best determine their needs. As much as possible I take them step by step through the production process so that there are no surprises, thus providing the best possible solution for their money. I will also offer solutions that may not be readily apparent, in order to create a finished product even better than what the client first imagined. My Clients and Employers page (on my website) also has a section with reviews of happy clients I have worked with before.
What Can He Do?
Going to so many places and doing so many different types of work has resulted in one one of my greatest conditionings as an illustrator: versatility combined with adaptability. I am forever driven to learn new skills and to hone the skills I currently have. To see what that means for you as a client, visit my Services page (on my website).
Related RSS Feeds
Recent Activity
great... Yantram 3D Character Modeling Studio http://3dyantram.info/character-modeling.html