Niall Simms
Joined

Location

Southampton UK
Profile Images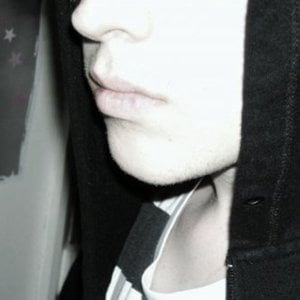 User Bio
Well I am a second year at Southampton Solent University. I study Television and Video Production (Editing), and am about to embark on my final year. The time has gone way to quick!
I wish to make lots more videos before my time is up at the University. I wish to set up my own production company, which will specialise in music video production, film production (shorts and in the future.. feature lengths).
My personal passion is editing. There is nothing I enjoy more than to piece parts of the puzzle together and getting your final product finished as a result of hard work. I know it can be challenging but I am open to the challenge. I like to learn as I work.
Soon I will be purchasing Adobe After Effects (more chance to learn new formats) but for the last few years I have been only exposed to Final Cut Pro.
____
When in college (The Sixth Form College Farnborough), I discovered my passion. One of the first projects I was set to make in my Media Nationals class was with a friend. We thought long and hard about a short film we could make. We looked at ourselves and experiences we had, added them together with personal style and came up with the short film I Am. Which can be found here: youtube.com/watch?v=HoUdvIp0ewA).
I Am was special in many ways, we both were so proud. And I still am! I like the overall style of the video. I like dark looking videos. Videos deep with meanings and with a sense of style to go with them.
Projects that are personal to me often do seem to turn out this way. Not only with video but with art and photography. Two of my other passions.
One of my photography projects in college, Habitation. Habitation was all about the world we live in and what we notice from it. The environments that impact out lives I took from that. I grew up near quite an old town, Camberley. Now when I took my photography I saw it as a run down place, tired and in need of a makeover. Indeed it did, and had one soon after I managed to get a few snaps on my Cannon SLR (Film). I was quite lucky to capture that moment of time where it was at its worst state in decades. It added history to the pictures, the black and white film I used also added to the style and gritty, realistic feel to the images. A project I very much enjoyed. I don't know why I like this style but I do, anything dark/alternative just sparks an interest in my heart and mind.
I am a lover of rock and alternative music. The music is a big inspiration to the way I dress. You will often find me wearing band shirts or black skinny jeans, and sometimes a bit of eyeliner ;]. A few of my favourite bands include Green Day, Nirvana, Calico/The Black Zetas, Phil Haynes, The Network, My Chemical Romance, Zico Chain, The Last Word, Babylon Zoo, Kill Hannah and many many more (really to many that I could put without you reading and getting bored).
I took Art at college also. My artistic style could be compared to a child slapping random paint onto a canvas. Well that's not how I see it in my mind. I picture the scene (I mainly work with landscapes/cityscapes), I then add quite a lot of acrylic paint, or sometimes glue plus card or plastic. Adding layers, merging colours, making quite abstract or expressionist pieces of work. My main styles are Expressionism and Futurism.
I did a series of paintings for one of my final projects. The series started with a futuristic (cubist/futurist and minimalist in style) scene. Straight lines representing buildings, curves showing a natural curvature of the planet on which they reside. The next few paintings showed the destruction and then forward progress that war and destruction had brought from death (new life/ways of thinking). The paintings becoming more wild and expressionistic as "time" goes on.
If you are interested in my photography style have a look on my Facebook profile: facebook.com/video/?of=813705430#!/album.php?aid=423079&id=813705430
I will try to upload the art project online at some point in the future also.
All these things combined make me who I am and I am all about expressing myself through the means of art, film and photography.
By the time I had reached my final year of college I had experienced loss of love, life and friends, but had gained a new partner (who I am now engaged to). We both had similar experiences of life in general and both set out to make a music video for my last Media project. This music video was for a friend, Phil Haynes. He has quite an artistic style of music, very alternative rock. Which I love. So who better to combine art with than him.
The music video was for his song Requiem For A Dream. It can be found here: youtube.com/watch?v=kaK27YHO4zM&feature=channel
Looking back there would be a few things I would like to change about it. But I have learnt about making music videos from this experience and hopefully can do a remake one day.
The latest film I have helped edit was called A Death. This film was written by Chris Barlow and shortened (for our University project brief) by Aleksander Momchev, Alex also directed the production.
There is a longer version of the script which will be made in the near future.
A Death (short version) was almost like a demo of what the longer version will be like. Things will be re-shot and other ideas will be added or taken away.
Watch this space...
Related RSS Feeds
Niall Simms does not have any videos yet.