jason.allan.neal
Joined

Location

Jakarta Indonesia
Profile Images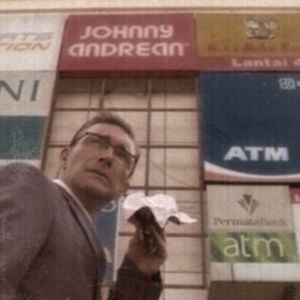 User Bio
Back in Chicago, just after graduating from Lincoln Park High School, in the early 90's, was when I first started experimenting with production and editing, doing Music Videos for my music projects and friends bands. At that time we were using VHS camcorders and editing on the Commodor Amiga Video Toasters at the local Cable Access Station. My plan was to study Industrial Design and to pay for my education I worked for a software company, called Watermark, doing sound recording and mixing.
In 1995 I won the Hometown Film Festival Award for, "Best Music Video" for a song I wrote called "Mirage". It was then that I decide to put my college education on hold and move to Los Angeles, which had an enormous scene for Electronic Music, and try to pursue my dream of being a house music producer and DJ.
I packed up my Geo Storm with a sack full of clothes, all my records, synthesizers, drum machines and sequencers and headed west, eventually landing in Hollywood, which at the time was not a very desirable area. My first apartment was rumored to be the former dwelling of author Charles Bukowski [en.wikipedia.org/wiki/Charles_Bukowski] and I paid the rent by working as a waiter, by night, in a posh nightclub called Gotham Hall on Santa Monica's Third Street Promenade. During the day I kept myself busy doing internships at various places including, Concord New Horizons [Roger Corman's Production Company], Propaganda Films and Media Ventures [Hanz Zimmer's Studio].
After months of serving cosmopolitans and crab cakes, struggling to figure out how to get a recording contract, doing unpaid internships and DJ'ing for free, it became clear that I needed a plan B. Industrial Design was no longer of interest to me, neither was college for that matter, but I found inspiration in the landscape that surrounded me. My new direction became architecture, but before I committed to spending the money and time to get a degree in it, I thought I would try and find a job sweeping floors or doing photocopies in an actual architecture firm to make sure it was something I really wanted to pursue.
Amazingly, I landed a job as an archivist at the prestigious, Morphosis Architects [morphosis.com] in Santa Monica in 1996. This would be an extremely influential time in my life and I learned a lot about how to organize and manage enormous amounts of data. My admiration for the minds and work of the architects in the office was boundless, but I unfortunately did not share the passion needed to succeed in that arena.
One of the architects from Morphosis became a friend and we used to get together occasionally and work on "architecturally" inspired music. He was at my flat in Hollywood and I showed him a copy of "Mirage" [the music video I won the award for] and his only comment was, "who did the editing, it's really good?" I had cut the video for "Mirage", actually, but had never thought about being an editor. At that moment, it occurred to me that there was a close connection between sequencing dance grooves and editing a show. Perhaps I am suited for doing editorial.
Armed with this new revelation, determined not to have a career which required me to wear a nametag and frustrated with my own lack of ability to find direction, it was 1997 and time to reboot and yes, to again find a job sweeping floors or making photocopies. My first job in Post Production was exactly that.
I managed to find an entry level position at the now defunct 525 Post. There I worked as a CA or "Client Assistant" [office boy]. My talent as a waiter came in handy since a big part of my job, aside from photocopying and sweeping floors, was making and delivering drinks and food to all the Flame, Telecine, Henry and Avid bays. Indeed, I left a job waiting tables in a nightclub to wait tables in an office and unfortunately the clients in the office didn't tip. Perseverance paid off and eventually I was promoted from being a "CA", to working in the "Tape Vault" where my acquired archivist skills made for an easy transition.
525 Post closed in 1998 and I was out of a job. Luckily the planets were aligned and I got an opportunity to work nights at a small Post Boutique in Burbank called Straightline. Starting off stuffing envelopes, moving on to doing dubs, "black and coding tapes" and eventually evolving into the "night time" online operator, Straightline was where I would develop both creatively and technically as an editor.
From 1998 to 1999 I worked in the "Captain Kirk" bay as it was known, a room full of blinking lights and buttons, where I sat in a swiveling chair and jockeyed a GVG Controller, Abekas DVE and a Grass Valley 200 switcher. During this period I got a chance to work with a number of notable people and do loads of commercials, music videos, promos and feature films.
Straightline was a small operation and as a result, the editors had to do all the troubleshooting ourselves, there were no engineers, unless, of coarse, there was a grand failure which rendered the bay unusable. As one might expect failures were frequent, fixing things ourselves was a daily ritual and could be scary at times. However the circumstance did force me to understand signal flow and become very technically competent, an unforeseen side effect which would prove to be invaluable throughout my career. There are technical operators who can edit but are not very creative and there are creative editors who can edit but if there is a technical problem they are dead in the water. Luckily for me I developed the skills to be both creative and technical.
By the end of 1999, Linear Online was rapidly becoming a thing of the past. At this point I had switched to the daytime shift and when not doing online, I started to do offline sessions with the "Avid Media Composer" as well as helping out with the rental department of the company, delivering and setting up "Avid Offline systems" all over town.
The decision was made to replace the "Captain Kirk", "Grass Valley" bay with an "Avid Symphony" [Avid's Uncompressed Online Editing Solution], making me the staff editor, doing both offline and online sessions. To gain expertise I attended classes at Moviola Digital, to learn Advanced Media Composer Techniques and Color Correction. A friend and I built an Avid system out of spare parts and opened our own offline editorial boutique, in Hollywood, called Gravidy, which catered to film students who had very little money to produce their projects.
Straightline and Gravidy kept me very busy, constantly editing. In late 1999, while working closely with editor, Michael Ruscio [who later would edit episodes of "The Sopranos" and "Six Feet Under"] on a project called "Jo's Town" [jostown.com], a Documentary which won a number of awards including one from The New York International Independent Film & Video Festival, I was offered an editing position at Sony Pictures Studios. Michael Ruscio, who was very active in the Union, gave me guidance and helped me to join IATSE, local 700, The Motion Picture Editors Guild.
During my years at Straightline I got a chance to grow as an artist, gain vast technical know-how, work with so many amazing people and deliver content for HBO, PBS, NBC, Warner Brothers, Universal Studios, MGM, and 20th Century Fox to name a few. I really enjoyed my job but I did however; feel I needed to move on and resigned from Straightline in 2000.
My next stop was working for Sony Pictures Studios, which was short- lived, since the shows I was working on were cancelled by the networks almost immediately after my arrival. Once again I was in need of a job. By default, I became a freelance editor and worked in television, doing a number of shows, for BET, WB, Lifetime, MSNBC, USA, Fine Living Channel and G4 networks, working as both offline and online editor.
In 2002 I went to Jakarta, Indonesia to visit a High School friend of mine who was teaching English there. The trip was amazing and I decided to go back to Indonesia after finishing up the season of the show I was working on in Los Angeles.
In 2003, I returned to Jakarta and met Gary Hayes, a veteran film maker and director who had been in Indonesia for 20 years. Gary offered me a job at his company, Padi Films, one of the largest and most well known production companies in all of Indonesia.
From 2003 to 2007 I worked as an editor and post production supervisor for Padi Films which during that time changed its name to GMM Films. I learned to speak Indonesian fluently and worked on a number of television shows, commercials, documentaries and corporate films.
Sadly in 2007, GMM Films closed its doors. At the time I seriously considered moving back to the United States but decided to give it a go and stay in Jakarta, eventually opening a Post Boutique called Kinetik Studios. My first project was a feature film called, "Susahnya Jadi Perawan" [Difficult to be a Virgin] which I edited, and supervised the entire post process from offline to sweetening to DI to print. The film debuted in theaters nationwide in Indonesia in early 2008. On this project, for legal and immigration purposes I was credited using my Indonesian pseudo name, "J.A. McJaya", a name derived from my first name and middle initials fusing Mc, originating from my Scottish heritage as well as doubling as an American "McDonalds", pop-culture reference, together with "Jaya" an Indonesian term for "Success", and no, nobody gets it.
Since opening Kinetik-Studios and doing a number of editorial jobs for clients like UNICEF, Bank Commonwealth and Accor Hospitality, I, created, wrote, produced and edited "Dapur Campur" [The Mixed Kitchen] [dapurcampur.com][www.youtube.com/dapurcampur] a cooking/travel and lifestyle television program which aired on Star Networks [startv.com] Indonesian affiliate ANTV [an.tv] in late 2008. This was another project done under my pseudo name of "J.A. McJaya".
At this point I have worked in 3 continents, been to 32 different countries and am a very good "friend of Bill W". My wife Ubay and I have recently given birth to our first child, a girl, named Soledad Rosaline and I am continuing to work with long time friend and client, award winning filmmaker Alain Compost [who has worked with Animal Planet, Discovery Channel, BBC and National Geographic], on our Wildlife Educational Series, "Endangered Species of Indonesia" [mawaspictures.com]. We have completed 3 films in the series together and are moving forward on two new episodes. I also have a new television program in development for the Indonesian/Malaysian market called "Bunga Desa"[The flower of the Village] and have written a feature film screenplay called "Goddess Gadis" to be shot entirely in Jakarta.
Related RSS Feeds
jason.allan.neal does not have any videos yet.
Recent Activity
jason.allan.neal does not have any activity yet.