Profile Images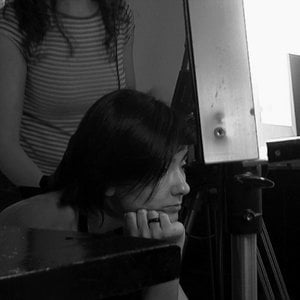 User Bio
The Confessional Room is a project directed by Rut Suso and María Pavón.
Rut Suso and María Pavón are directors, scriptwriters and authors. Living and working in Madrid, they have established their own agency called "Volando Vengo Productions", following an open feminist policy. The agency's main work areas are such as advertising, a creative division and film production. Being autodidacts, Rut Suso and María Pavón above all are Creative Directors and up until today holds a diverse artistic work history. All their film work stands out with an approach that considers the desire and sexuality of women, taken from a political and pedagogical perception. Some of their work, such as "Ester" (2004) or "Chantal Lis" (2005) have been presented in museums and at festivals throughout the world, awarded with various international prizes. Respectively, "Ester" was chosen as a didactic reference over sexuality that could be distributed among schools, organizations and other institutions.
They are members and also founders of the research project and creative label "Mycookingfilms": "Cinema explicitly for women". With it they want to deconstruct and recreate pornography leaving the sphere of surreptitiousness. "Mycookingfilms" claims a new form of erotism and pornography, to further challenge the processing of society; a society where women can develop and recreate their cultural rights, not just as spectators, but as active protagonists of their own sexuality.
Related RSS Feeds