kappah
Joined

Location

udine
Profile Images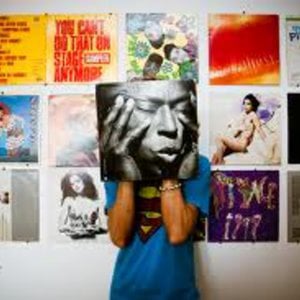 User Bio
ITALIAN BIO :
Christian "Kappah" pevere nasce nel 1981 a Udine. Sin dalla prima adolescenza si appassiona alla musica: dal mettere la sveglia per registrare le cassette alla radio al voler comporre musica propria il passaggio è relativamente breve e spontaneo. I primi strumenti una tastierina giocattolo ed un mixer, che ne caratterizzano subito l'impronta e la destinazione; da una parte l'hip hop, dall'altra l'elettronica. E' l'hip hop che gli fa muovere i primi passi, con crew locali (NKU, Empirici), è la musica che lo indirizza ad un diploma di tecnico del suono e lo fa lavorare come regista e tecnico radiofonico. E' la musica che lo spinge a collaborare via internet con artisti giapponesi, tedeschi, italiani. Nell'ottobre 2005 entra nei Madrac e nella nascente etichetta ReddArmy: oltre che a rilevanti partecipazioni come produttore su "Nero Viaggiatore" di Mole e su "Rap par cjargnel" di Dek Ill Ceesa, Christian diventa il motore pulasnte dietro i ritmi del terzetto friulano che approda fino ad AllMusic, Rai e altri canali nazionali. Durante la lunga e impegnativa lavorazione del terzo album dei Madrac, previsto per il 2010, dà alla luce una raccolta di strumentali che affondano le proprie radici nella musica funk, soul e disco anni '70. "Ballets lev. 1-10" riceve delle buone recensioni a livello nazionale e gli rende giustizia per la versatilità delle sue proposte. Versatilità che a breve si paleserà nuovamente con il nuovo disco, atteso per la fine del 2009, con collaborazioni lusinghiere con artisti del proprio roster e altri di fama nazionale.
ENGLISH BIO :
Christian Kappah Pevere is born in Udine in 1981 and falls in love with the music since his early teenage years; the step from putting up his alarm clock to wake up at night to tape record songs to compose music of his own is very short and yet spontaneous. His first instruments are a toy keyboard and a mixer, that are both imprinting and destination; hip hop on one side, electronics on the other. The first musical experiments thrive into hip hop beatmaking with local crews (NKU, Empirici); he gets a degree in musical engineering and works as radio director and technician. He starts collaborating via internet with Japanese, German, Italian artists. In october, 2005 he joins Madrac and the brand new ReddArmy label; he has relevant partecipations as beatmaker on Mole's "Nero Viaggiatore", Dek Ill Ceesa's "Rap par cjargnel" and becomes the throbbing heart behind the Madrac trio, that has some airplay on Italian national TVs. During the recordings of Madrac's third album, due out 2010, publishes for ReddArmy a collection of instrumental beats, "Ballets lev.1-10", whose roots are deep in 70's funk, soul and disco, with some good national reviews. Soon he will release a new solo record, due out end of 2009, featuring artists from his label and even more italian important artists
Related RSS Feeds
kappah does not have any videos yet.
Recent Activity
kappah does not have any activity yet.