Anil Rao
Joined

Location

London
Profile Images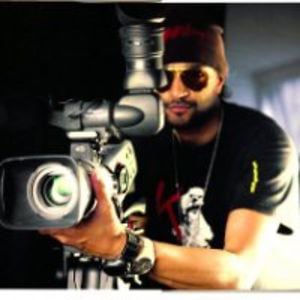 User Bio
Anil is a multi-tasking, creatively diverse, International award winning independent filmmaker, with many interests in all aspects of the culture that make up our everyday lives.
Cinema is for Anil his Dolce Vita. He started making films when he was 17, gaining the support of The Princes Trust for his first film in 1989... all the way to writing and making a short film for French filmmaker Luc Besson.
Anil recently won a filmmaking challenge to interpret a short winning script at the London Screenwriters Festival 2011 based on the London Riots. Films entered were judged by Paul Greengrass (director), Philip Bloom (DP), Eddie Hamilton (Editor), Russell Mulcahy (Director), Chris Collins (BFI) and Jeremy Bolt (Producer)
Anil won a big Editing award in 2006. He went to help an avant- garde director (Briccio Santos) in the Far East complete his neo-realist cinematic opus Ala Verde Ala Pobre, which in turn has gone on to win many awards and critical acclaim. Furthermore it was selected for Rome's inaugural film festival in 2006 for its European premiere. It's sequel which Anil edited and scored in 2007, Ala Suerte Ala Muerte, officially screened at the 2008 Asiatica Mediale in ROME.
As a feature screenwriter his 60s inspired action/thriller was a talent finalist at the TPM Berlinale 2006 (Berlin Film Festival).
Applying an enlightened thought process and resolve for a globally diverse and eclectic group of clients, Anil has provided clear and inspirationally driven B2B solutions through leading visual communication, for high end corporations for over 10 years plus now.
Clients have included: Lenovo, Capco, IBM, Cisco, HP, CBRE, Three, Barclays Corporate Finance, Astra Zeneca, Syngenta, Unilever, Sony, NTL, Novell, Gartner, Compaq, British Airways, Volkswagen, Samsung, Lamborghini and many, many more.
Anil is currently in pre-production on his first feature THE KILLING.
If you can help or wish to collaborate on any projects, inspire and enquire :)
Specialties
As well as being an accomplished writer/director/editor/
Anil specialises in how to define and determine the spiritual journey of connecting with your audience. Delivering the emotional and holistic aspects of visual communication, which is the core attribute in getting any message across successfully.
Anil also presents micro-film schools - corporate team building events, etc - huge fun in demystifying the filmmaking journey and how to make films without the pain.
Related RSS Feeds