marcos lopes
Joined

Location

São Paulo / Brasil
Profile Images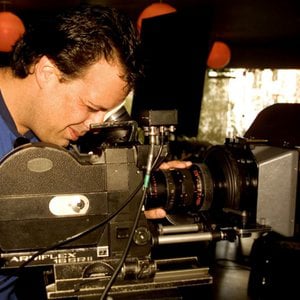 User Bio
Minha paixão pela fotografia começou bem cedo, aos 14 anos.
Ganhei uma Kodak Instamatic em uma rifa, e a partir daí nunca mais parei de clicar.
Autodidata por natureza, comecei fotografando esportes como o surf, skate, automobilismo e, com 16 anos, publiquei minhas primeiras fotos.
Recém formado em publicidade em 1990, fui morar no Hawaí, onde produzi meu primeiro filme chamado 'Havaí 9.0', um documentário sobre a 'Tríplice Coroa Havaiana', o campeonato mais importante de surf do mundo. Na volta para o Brasil, a vida me levou para o universo da moda onde pude transformar toda esta experiência da ação trazida do esporte em sensibilidade e prazer de fotografar moda, beleza e publicidade.
Desde o ano 2000 venho me dedicando ao estudo e aperfeiçoamento das técnicas digitais e tratamento de imagem. Hoje me divido entre campanhas publicitárias, moda, projetos autorais e sociais, além de realizar documentários com o objetivo de conscientizar e sensibilizar o mundo da importância da preservação da natureza e da vida em nosso planeta.
Nos últimos 5 anos especialmente, sinto que vivi um "salto quântico" em minha visão de mundo que se reflete positivamente em meu trabalho como fotógrafo. Foram anos de lapidação e aperfeiçoamento na busca da espiritualidade e, através de vivências xamânicas, entrei em contato direto com a natureza que revigora minha energia e criatividade. Minha missão é ajudar o mundo a evoluir, captando imagens que tenham alma… Através da minha sensibilidade reflito, pela câmara, a Luz das pessoas em momentos únicos, instântaneos e preciosos no Mundo. Através do meu Olhar no melhor que existe…" o Agora".
My love for photography has begun a long time ago, when I was 14.
I had received an Instamatic Kodak at a Raffle and from there on I never stopped clicking.
Self-learner as I am, I've started clicking sports like surfing, skate and car racing. And when I was 16 years old, I was already publishing my first photos.
Fresh out from Publicity graduation I decided to live in Hawaii where I produced my first film called 'Havaí 9.0' – a documentary about the "Triple Crown of Surfing", the most important championship of surfing in the world.
Back to Brazil, life has moved me into the fashion world where I could transform all my expertise clicking sports to a sensible and pleasurable way of photographing beauty, fashion and publicity.
Since 2000 I have been studying digital techniques and image treatment. Now-a- days I split my interests among advertising, fashion, social and personal projects, and also, making social environmental documentaries to sensibilize people towards the Global Consciousness.
Especially in the last five years I feel that I have had 'The big jump' on my way to see and share the World. And this personal development reflects itself directly into my job. It has been many years of self-improvement, always wondering for more spirituality and, especially through Xamanism, I had the opportunity to get in touch with Nature! And this is the real way I recover my energy and creativity.
My mission seems to be helping the World Healthy by grasping the images that are really alive; images with Soul… With my sensitiveness through the camera's lens, I reflect the people's Light at its unique moments, instantaneous and so precious.
Through my Eye Sight, for the best there is…'NOW'.
Related RSS Feeds