Delphi Boston
Joined

Location

Milton, Massachusetts
Profile Images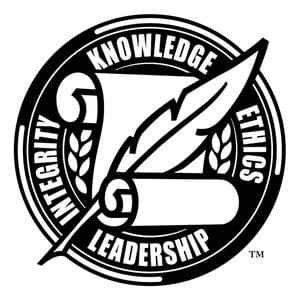 User Bio
Delphi Academy Boston
Phone: 617-333-9610
Fax: 617-333-9613
E-Mail: info@delphiboston.org
Website: delphiboston.org
Established in 1979, Delphi Academy of Boston is one of many schools within a nationally renowned network of Delphi schools known for their innovative approach to learning. With annual standardized testing scores of two to three grade levels above the national average, and graduates going on to the finest high schools in New England, Delphi Academy prides itself on what has been called a breakthrough approach to preparing students for life.
How students are taught is what makes the Delphi Academy of Boston truly unique. Classrooms are not lecture halls. They are a whir of non-stop activity, in which each student is busily working, intent on study. With the aid of checksheets, the step-by-step study guide designed for each subject taught, teachers are free to circulate within the class.
Delphi Academy takes a different approach to learning with the know-how of the Study Technology (Study Tech), an educational philosophy and a practical approach to teaching and learning based on research and developments by American writer and educator L. Ron Hubbard.
Delphi Academy of Boston's Mission and Philosophy:
Give young people a rich academic background, a strong sense of ethics and a broad range of abilities to successfully launch them into life and the challenges ahead. More broadly, help build a better world through effective education.
Our philosophy of education is simple. Students should master their basic tools very well––then learn to really use what they learn. Our teaching and study methods emphasize practical application––because only in meaningful use can one work out the proper value of the many pieces of knowledge encountered in an education. This approach keeps our students continually evaluating new information in relation to the real world. Their educations become something they build and own, not something piled onto them. In the end, we want to see our students maintain their individuality, while being self-motivated, confident, active and purposeful individuals who are capable of pursuing and reaching their chosen goals.
©2009 Delphi Academy of Boston. All Rights Reserved. Delphi Academy admits students of any race, color and national or ethnic origin and is licensed to use Applied Scholastics™ educational services. Applied Scholastics and the Applied Scholastics open book design are trademarks and service marks owned by Association for Better Living and Education
Related RSS Feeds