Profile Images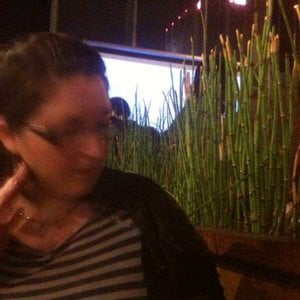 User Bio
Tal was born in Jerusalem, Israel in 1977, raised in both Sydney, Australia and Israel. She received her M.F.A. degree in Film & Television from the Tel Aviv University, Cum Laude and Class Valedictorian. Tal received her B.A degree from the Hebrew University in Theatre and General Humanities Studies, Cum Laude.
Tal teaches film editing at the Tel Aviv University Film & TV Dept., as well as at the Holon Institute of Technology.
Tal has directed a short fiction "Baggage – A Romantic Comedy" as well a medium length documentary film "Seider – Passed Over", both screened in international film festivals.
In addition to directing Tal has a successful film editing career, with experience editing high profile documentary projects including: "Both of Us", "Magnificent Failure", "Bahad
One", "Munich: Operation Bayonet", as well as editing fiction films including: "Ringo and Taher", "A Lone Soldier", "The Home Leave".
Tal's work as editor and writer/director have all received recognition and won prizes, been screened on television and at international film festivals in Israel and around the world.
In 2008 Tal was selected to participate at the Berlinale Talent Campus on a full scholarship where she also edited a short fiction "The String Puppet". In 2010 Tal was selected as one of the finalists of the prestigious Berlin Today Awards
2011, in which she was invited with 14 other filmmakers to pitch a short film. Tal pitched a short fiction she wrote and plans to direct "The War Blog". Tal is also working on her first feature length documentary film as a director, a film entitled "Elvis in the Holy Land" which has already received initial funding from the New Israeli Film Fund.
Related RSS Feeds