venkata pindiprolu
Plus
Joined

Location

9934 67th road, # 6L, FH NY11375
Profile Images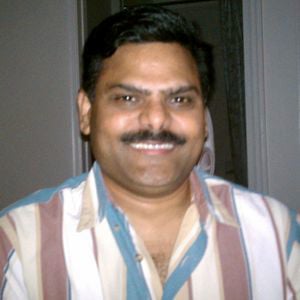 User Bio
Jaya Guru Datta
Om Namo Hanumate Namaha
Jai Sri Ram
I have been Swamiji's devotee for the past 6 years.
I like Nada Brahma , Pancha tatva raga sagara, Hamsa Nandi Raga sagara, Grand Piono concert and sapta swara raga sagara during siva ratri 2011 and also other music albums that get released time to time.
sri guru datta
Related RSS Feeds
venkata pindiprolu does not have any videos yet.
Recent Activity
jaya guru datta Appaji Om Namo Hanumate Namaha Om Namo Narayanaya Namaha Sri Guru Datta

Jaya Guru Datta Appaji Om Namah Shivaya Gurave Namaha Sri Guru Datta

Jaya Guru Datta Appaji Om Namo Anaghabhyam Namaha Sri Guru Datta

jaya guru datta Appaji Om Namo Anaghabhyam Namo Namaha Sri Guru Datta

Jaya Guru Datta Appaji Krishnam Vande Jagadgurum Sri Guru Datta

Jaya Guru Datta Appaji Jai Guru DattaHanuman Jai Guru Vayurappan Sri guru Datta

Jaya Guru Datta Appaji Om Namah Shivabhyam Namo Namaha Sri Guru Datta

Jaya Guru Datta Appaji SRIRAM JAYARAM JAYAJAYA RAM Sri Guru Datta