Luciano Neves
PRO
Joined

Location

Brazil
Profile Images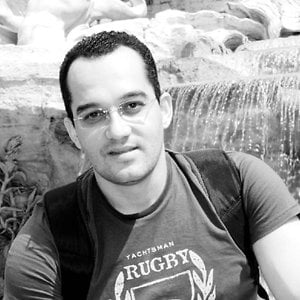 User Bio
From London's Tower Bridge and Big Ben to the Basilique du Sacré Coeur and Notre Dame Cathedral in Paris, digital artist Luciano Neves has recreated some of the world's most distinctive edifices in 3D.
Master Award winner in the digital art book ELEMENTAL 1 and ELEMENTAL 2 and Excellence Award winner in the EXPOSÉ 3 Neves is a consummate specialist in highly-detailed, CG architectural recreations and Environments. Also published in 3ds max 7 and 3ds max 2008 Bible - Wiley, and Essential CG Lighting Techiniques with 3ds Max - Darren Brooker.
Born in São Paulo, Brazil, currently working as Production Manager - 3D Special Effects at Brazilian CG company Tribbo Post ( tribbo.com.br ).
his professional capacity, lead and motivate a dedicated and highly professional team, Neves harnesses his relentless attention to detail for visual effects, television and film. Professionally qualified in programming, instead, Neves turned to art and design after he graduated and has now been in the computer graphics industry for just under a decade.
He is a member of the " The CGSociety Advisory Board" ( cgsociety.org/advisory_board/ ). During ten years in the industry he had the opportunity to work in many different companies including some in Europe, hired in 2001 by a prominent Swiss engineering company, Nüssli AG, which specializes in large temporary constructions such as stages, grandstands, and scaffolding. He was responsible for the development of many technical catalogues and for the 3D development presentations for special events.
Back to Brazil in 2003, publishing more of his personal works in 3D magazines and CG websites, a company called Inutilia Truncat invited him to become part of their team as Production Manager - 3D Special Effects. Inutilia Truncat, (known as IT), it was Brazilian production house specialised in VFX for TV commercials and cinema.
In September of 2005 he was invited to work at Pixpost (post production company) to build a whole new department known as Pixpost Animation Studio. Today Pixpost And Animation Studio (pixpost.com.br) is considered one of the best CG company in Brazil and Pixpost this year be represented in USA by HEROIC (pixpost.tv) because the success of the 3D team and their wonderful works.
AUTODESK MASTER 2009 : area.autodesk.com/masters/09/luciano_neves2
Luciano was Master Max Nominee 2007 and 2008. : area.autodesk.com/masters/09/luciano_neves2
INTERVIEW link: features.cgsociety.org/story_custom.php?story_id=4569
Related RSS Feeds