Irepress
Joined

Location

Boston, Ma
Profile Images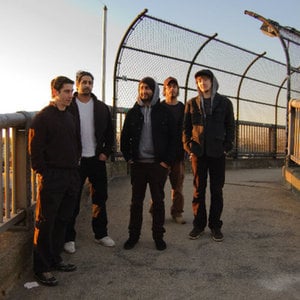 User Bio
Irepress is a five-piece instrumental rock / metal band from Sharon, Massachusetts. Associated with the Boston music scene, Irepress have been together since 1998, and remain a band to this day despite saying goodbye to Bret SIlverberg on guitar, and saying hello to their longtime friend Ben Gram to replace Bret. Their unique and complex sound fuses elements of dance, metal, sludge, and electronica. This versatile sound has allowed them to share the stage with the likes of ISIS, THE #12 Looks LIKE YOU, GOD FORBID, AS TALL AS LIONS, WU-TANG CLAN, IMMORTAL TECHNIQUE,HATEBREED, KOOL KEITH, KAYO DOT, SHADOWS FALL and GYM CLASS HEROES. Irepress has turned the heads of frontmen like Jordan Pundik(singer of New Found Glory), where he praises Irepress on his personal blog zombietowneusa-tm.tumblr.com.
Currently, Irepress is working on writing their third full length on Translation Loss Records.
"Imagine flying ninety miles per hour down a highway blasting Irepress and day dreaming of being chased by ninjas and directly above you is an alien spaceship awaiting the downfall of the world and you're the only one who can save the world. By the way, it's raining heavily and your family has been obliterated. That's the feel of Irepress, an epic entourage of expressive guitar and explosive bass." -Scenepointblank.com
In one short description...If Michael Jackson and Meshuggah had a baby, then that babies name would be Irepress.
Band:
Shan Dave-Bass
Sheel Dave-Drums
Jon Dinapoli-Guitars
Ben Gram-Guitars
Jarrett Ring-Keys
Related RSS Feeds