Rosa Bursztejn
Joined

Location

London
Profile Images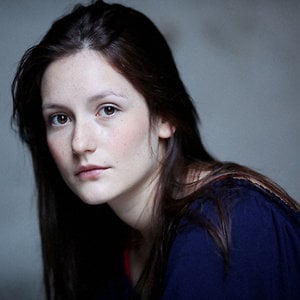 User Bio
Specials skills
Fluent in English and italian, play flute, singing (soprano), dance – ballet
Other experience
Bachelor Degree in « Cinéma – Audiovisuel » at the University Paris IV La Sorbonne Nouvelle ; work at the Euro-American Film Festival of Avignon
DRAMA TRAINING
2009 - 2010 : Cours Florent : « Classe Libre promotion XXX », teachers : Laurent Natrella (sociétaire de La Comédie Française), J.P.Garnier and Cyril Anrep
2007 - 2009 : The Studio d'Asnières school, directors : JL Martin Barbaz and H.Van Der Meulen
2006 - 2007 : Jean Louis Bihoreau class
2005 - 2006 : Drama Municipal Conservatory of Paris with Philippe Perussel and Alain Hitier
TRAINING COURSES
Summer 2007 : The RADA'course « Skill Development through Classical Theater »
Summer 2005 : « About Melquiot » with the director Frank Berthier
February 2004 : « Actor Facing Camera » with Luc Galissaire at L'Ecole Florent
FILM
2002 : Il était une fois Jean Sebastien Bach, director JL Guillermou, character : Jean Sebastien Bach's daughter.
TELEVISION
2009 : The young lady part in the show Pensionnat, director Bruno Garcia
2008 : Mon Père Dort au Grenier, director P. Berenger, character : leading lady, Talulah
2006 : Leading part in the pilote Lea and Matt for Disney Chanel
DRAMA
March 2010 : The Marchioness Cibo part in the play Lorenzaccio, directed by JP. Garnier
2009 : Setting-up of my company Les Cœurs Insolents, director and actress in the play La Ravissante Ronde from W. Schwab, played at the University Sorbonne Nouvelle.
2006-2009 : Theatre whilst at the Studio d'Asnières school
Character: Monique
Production: Quai Ouest, written by JM Koltès
Director: Patrick Simon
Character: The Young Woman
Production: La Ronde, written by Arthur Schnitzler
Director: Chantale Deruaz
Character: Thisbe
Production: Angélo Tyran de Padoue, written by Victor Hugo
Director: Yveline Hamon
Character: Lady Macbeth
Production: Macbeth
Director: Laurent Serrano
SHORT MOVIES
2006 : Message en attente pour une inconnue, from Jordane Oudin
2006 : Pyramide, from Alain Rosenbaum
2006 : Un ange passe from Florence Stempin, for the Cinema school CLCF
2006 : Les amis from Ariane Gourdin
INTERNET
AVRIL 2010 : film for road safety, « Un sur deux » directed by Stephane Barbato, leading part of Elodie, Bandits prod.
DUBBING (french voice)
July 2009 : Sara'Ludlow's voice in the film Twelve, from Joel Schumacher
Avril 2010 : Mother's voice in the film Enter the Void from Gaspard Noé
Mars 2010 : Margaret's voice in the film Robin Hood from Ridley Scott
Janvier 2010 : Connie's voice in the film The Ghost Writer from Roman Polanski
Janvier 2010 : Young woman's voice in the film A Deriva, from Heitor Dhalia
Novembre 2009 : Young lady's voice in the film, Le Ruban Blanc, from Hanneke
Juillet 2009 : Penny's voice in the film, Taking Woodstock, from Ang Lee
Juin 2009 : Mother voice in the film, L'enfant de Kaboul, from Barmak Akram
WORK AS AN EXTRA IN
2006 : « La vie d'artiste » from marc Fitoussi – playing a gothic teenager
1999 : « L'homme de ma vie » from Stephan Kurk – playing a child
Related RSS Feeds
Rosa Bursztejn does not have any videos yet.