Profile Images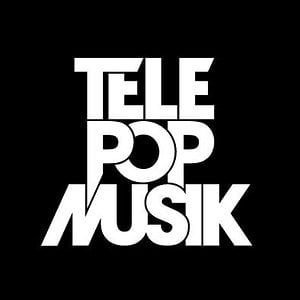 User Bio
Having sold over 500,000 albums worldwide, Telepopmusik are back with a new EP on June
24th 2013. 2Square & Antipop were locked away in the studio for most of 2012 putting
together the finishing touches to what will be their third album, slated for an autumn
release.
Their elegant sound is now firmly engrained in the public's subconscious through hit singles,
sold-out tours and clever sound-tracking on many high-profile advertising campaigns. Yet
we should never forget that, above all, they are a band who have only ever simply strived
for creative per fection. Their trajector y thus far has been exemplar y – a pure case of
' letting the music do the talking…'
During the marathon-like tour that followed the release of 'Genetic World ' . Telépopmusik
played over 100 concerts - from Moscow, Istanbul and the Glastonbur y Festival to New York
and Puerto Rico.
Their second opus 'Angel Milk ', a delightful journey in melancholy that inspite of itself
became a reference point in the crossover between european electronic music and the
new US hip hop scene, went on to enjoy the same critical and commercial success
worldwide.
Their last release, 'Ghost Girl ' in 2009 only confirmed the fact that, without resting on their
laurels, Telepopmusik had kept their unique position in forward-thinking music in the 21st
centur y.
The band took some time out in 2010/11 to explore other projects. Antipop has taken his
successful 'Cinemixa' concept and DJ sets around the world while 2Square recorded a solo
project. Dumont, the third original member decided to stop making music in order to take
time out to create the Gum label (Woodkid / The Shoes etc).
Getting back to work with fresh ideas and ears, Antipop and 2Square have taken the time
necessar y to work the magic once again.
The new opus features the vocal talents of Betty Black ( bettyblack.net ) & Johanna Wedin
as well as firm favourites such as Angela McCluskey. One or two surprises will be aboard
too.
The band will be putting out their upcoming releases internationally in collaboration with
Splendid, a Paris based 2.0 label that has been designed to suit the band's international
audience in today 's constantly changing market and opportunities.
The band will be back on the road for a live tour from mid-June onwards.
Related RSS Feeds