Patterson Shafer
Joined

Location

Greenville, Maine
Profile Images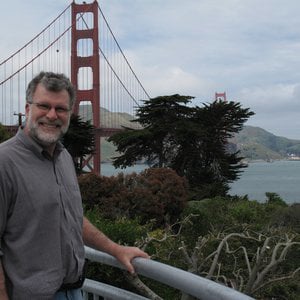 User Bio
Patterson Shafer ~ Profile:
Pat Shafer brings over 30 years of communications, training, operations and finance experience to strategy development and implementation. Domain expertise includes business process reengineering, finance, program management, contract management, change management, business continuity planning, and quality management.

Mr. Shafer's work includes designing, implementing, supporting or managing programs such as:
 Pfizer Global Contract Manufacturing's BCP program
 Novartis' Marketing Spend Demand Planning tool
 New Hampshire's Department of Health and Human Services public information Website
 Pfizer's Global Atorvastatin Investigator Website
 Online professional development and certification programs for CFO, internal audit and contract management professions
 Development of online crisis simulation for contracted operations

Experience:
Intrasphere Technologies, NY - 2004 – Current
Vice President, Practice Manager – Strategy – ITIL Certification
At Intrasphere, Mr. Shafer delivers strategic and program management services to the Pharma and Life Sciences industries. Clients include:

Pfizer: Developed Global Contract Manufacturing's Business Continuity Planning (BCP) program, structured off-shore Outsourcing Playbook, created Roadmap for Consumer Health's R&D Data Warehouse, designed IT Governance framework, Operational Metrics Dashboard and Service Desk Knowledge Management strategy.
Novartis Pharmaceutical Corporation: Designed financial demand management system to manager over $1 billion of marketing spend. Project management, training, communications and launch support.
BMS: Led development of Global Labeling Roadmap, supporting greater visibility and control of global portfolios while satisfying emerging FDA and EMEA regulations.

BManagement - 2003 – 2004 - President
As a principle at BManagement, Mr Shafer provided consulting and professional development services for contracting professionals. Consulting included process re-engineering, term and condition standardization, contract software requirements definition and RFP development, development of CM Community of Interest portals and private global benchmarking studies.
Co-developed and managed operations of online curriculum and certification program, covering complete contracting lifecycle: Requirements Definition, RFP and Proposal Development, Contract Development, Negotiating, Post-award Management. Led development of Contract Management software evaluation model.
Clients: Wachovia, SAS, Dendrite, General Motors, GlaxoSmithKline, Merck, BP, Novartis and ABN AMRO.


Sage Information Consultants / Praxinet - 2001 – 2003 - Practice Leader, Strategic Services

Ran global strategy consulting practice. Consulting services included IT Roadmap, Prioritization and E-Governance strategies, Business Case Development, comprehensive change management programs. Responsible for sales, contract development and management, delivery and delivery oversight, as well thought leadership.

Swiss Re, TD Bank, Plan International, Rochester Institute of Technology, Deloitte & Touche, ITT Industries

Xpedior, Inc. - 2000 – 2001 - Senior Director, eBusiness Strategy

Led Xpedior's strategy consulting practice. Developed enterprise IT strategies. Created outreach and community support sites for corporations, government agencies and not-for-profit organizations.

Pfizer, Deloitte & Touche, Ernst & Young, MetLife, Save the Children, Gibraltar Steel, Kraft Foods, Pepsi International, KPMG, New Balance, State of New Hampshire Department of Health and Human Services.

Prescients, LLC. - 1998 – 2000 – Senior Vice President, Senior Consultant
Led eBusiness consulting. Developed marketing, communications and brand strategies for IPO and global clients. CEO-CFO level consulting for e-business and go-to-market initiatives. Services included positioning, differentiation, naming, branding. Developed proprietary prioritization and competitive positioning models.
PricewaterhouseCoopers, Deloitte & Touche, Optum, Pearson Education, McGraw-Hill, Baltimore Gas and Electric, Kyocera, Media Metrix, Cendant Corp, Givaudan Roure, Celanese, Tellium, VANTAS
VSI Communications Group - 1996 – 1998 – Sales / Senior Consultant / Engagement Manager
Sales, consulting and delivery oversight of Intranet and Internet eBusiness solutions for Big 5, Global 500 accounts.
General Motors, UBS Warburg Dillon Read, Juran Institute, Andersen Consulting, Ciba Specialty Chemicals, Panasonic Broadcast Systems, Gleacher Nat West, Source Media
CVE - 1983 – 1995 - Senior Vice President / Executive Producer
Launched multimedia and eLearning operations. Created interactive eLearning and multimedia professional development curricula and programs. Produced hundreds of marketing and instructional video programs. Responsible for sales, contract development, program management, strategic partnerships.
Harvard Business School, General Electric Credit Corporation, Gartner Group, Institute of Internal Auditors, Institute of Management Accountants, Internal Revenue Service, ITT Hartford, Marsh & McLennan, Towers Perrin
Merrill Lynch - 1982 – 1983 - Director / Producer
Co-producer: Merrill Lynch's in-house, private satellite network. Co-producer: award-winning AT&T: New Investment Opportunities broadcast
Spectrum Associates - 1977 – 1982 - Director / Producer
Independent Communications Specialist - 1974 – 1977 - Designer / Editor
Selected Publications & Speaking Events
Life Sciences
Vendor Management: Driving Performance and Value – Session leader, speaker
DIA 2006 Annual Conference
Strategies for Addressing the FDA E-Labeling Guidance – Speaker
IVT 2005 Pharmaceutical Labeling and Product Identification conference
Leveraging Inventory to Mitigate Risk – Speaker
SWE 2006 Pharmaceutical Logistics Conference
Prioritization and Portfolio Management – Speaker
DIA 2005 Portfolio Management Special Interest Group
Project and Portfolio Management Workshop – Workshop leader
IVT 2005 conference on Portfolio Management for Pharma and Biotech.
Business Continuity Planning for Contract Manufacturing – Speaker
SWE 2005 Pharmaceutical BCP Conference
Osteoporosis, the Silent Disease – Author
Dairy Food and Nutrition Council
The Many Faces of MS – Author
National Multiple Sclerosis Society
Contracts and Commercial Management
How SLA's Fail – Strategic, Technical and Process Limitations – Writer
February 2008 Issue of Contracting Excellence - IACCM
Business Continuity Planning for Contract Manufacturing – Writer
October 2007 Issue of Contracting Excellence - IACCM
Contract Management Learning Resources – Co-author, program leader
Complete sell and buy-side online contracting curricula
International Association of Contracts and Commercial Management (2003 and 2004) - Speaker
Applying Knowledge Management to improve the contracting process
Contracts and Legal Knowledge Management - Author
10 critical success factors for effective implementation and value creation
Technology: IT Governance, Program Management and Knowledge Management
Strategic Application of Performance Measurement – Writer/speaker
Microsoft seminar series
Prioritization and ROI – Writer/speaker
Microsoft seminar series
Knowledge Management and Biotechnology – Program kick-off guest lecturer
Genentech
SHARE Knowledge Symposium – Speaker
World Bank, International Monetary Fund
Global Knowledge Exchange 2002 – Speaker
Public Event
IT Monitor – Technology Trends, Best Practices – Executive Producer – Writer
GartnerGroup, CVE, Financial Executives Institute
Benchmarking Knowledge Management Intranets - Research and Analysis of IBM, EDS and Arthur Andersen Intranets, Ark Group
Collaborative Computing, co-author
Juran Institute
Performance Measurement for Knowledge Management
Intranets as a Knowledge Management Tool, Ark Group
Intranets: Enabling Quality Management – Co Author
Juran Institute, The Conference Board
Related RSS Feeds
Recent Activity
Patterson Shafer does not have any activity yet.