Young Adult Chabad
Joined

Location

Bondi, Sydney
Profile Images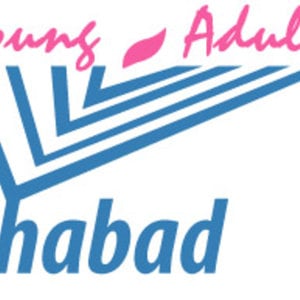 User Bio
Young Adult Chabad
provides Sydney's
Jewish Young Adults
with an array of
social, religious and educational services
Join us on Friday nights to welcome the Shabbat with song and inspiration at our young adult Shabbat service. Complete the experience with great food for the body & soul at our weekly four course Shabbat dinners, where you can relax and socialise with a variety of people, from young professionals to students on international exchange.
If you're looking to learn more in depth, the international Jewish Learning Institute is available for you! Rabbi Eli Feldman hosts series of 8 week courses on fascinating topics providing Torah insights into the world around us and one's personal life. Professional and yet laid-back, the classes are a perfect opportunity to take your Jewish knowledge to the next level.
University students can enjoy the Pizza and Parshah discussion group at their university campus, with a cool drink and a slice of kosher pizza - there's no better way to learn!
Exclusively for girls are weekly classes with Rebbetzin Elka Feldman. These classes are profound and relevant whatever your background may be.
For guys, join our daily class on Jewish Law or drop into the Yeshiva for one-on-one learning with a Rabbinical student, wether it's to finally learn how to read Hebrew, ask the questions you never asked in school or understand the weekly Torah portion - an hour a week goes a long way!
No matter what your situation, Young Adult Chabad strives to service you during the Jewish holidays. For those who love to party, if it's a Purim Cocktail Party, Chanukah at a popular Bar, Lag Ba'omer by firelight, Dancing the night away on Simchat Torah or the mobile Succah on a university campus, with Young Adult Chabad the Jewish calendar is full of what to do and where to be for Judaism to become a real flavour in your life!
And when you want to settle down, Young Adult Chabad provides a matchmaking service to help you find that special person. We also teach marriage classes and are registered marriage celebrants to help you tie the knot both civily and halachically!
Young Adult Chabad is an initiative of the Yeshiva Centre. The Yeshiva Centre is the NSW headquarters of the international Chabad-Lubavitch movement, under the leadership of the Lubavitcher Rebbe.
Chabad-Lubavitch has over 3,300 institutions (and a workforce that numbers in the tens of thousands) dedicated to the welfare of the Jewish people worldwide.
We look forward to meeting you soon! :)
Rabbi Eli and Rebbetzin Elka Feldman
Related RSS Feeds