Profile Images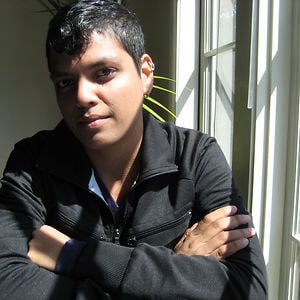 User Bio
Natasha Mendonca is a filmmaker and visual artist from Bombay, India. She holds a B.A from St. Xavier's College, Bombay in Sociology and Anthropology and a Masters in Film and Video from the California Institute of the Arts.
In 2003, she overcame India's tough censorship laws around homosexuality and co-founded Larzish, the nation's first international film and video film festival on sexuality and gender based in Bombay, India. Larzish's success opened the floodgates for other Indian cities to hold their own queer film festivals. Since then she has also programmed for other festivals including the Berlin Lesbian Film festival and Queer Zagreb, Croatia and was on the Teddy Jury, Berlin International Film Festival in 2004.
Her previous work Jan Villa won the Tiger award at The International Film Festival Rotterdam 2011, the Ken Burns award for the Best of the festival at the Ann Arbor Film Festival 2011, A residency award at the Southern Panoramas competition, Video Brazil 2011 and the Best Film of the festival, Experimenta, India 2011.
Her film collaboration with artist Olafur Eliasson features the Little Sun solar-powered lamp, for the London Olympics and the London Cultural Festival Tate Modern, 2012
watch here: films.littlesun.com/
For the Moon web project, a collaboration between artists Ai Weiwei and Olafur Eliasson she created a 11 film series called Cinemoon
watch here: vimeo.com/user25672216
For the closing of Eliasson's 5 year Institute of Raumexperimente she created a film called Movements are Facts
watch here: vimeo.com/88334933
She is currently working on her first feature film, Ajeeb Aashiq. The film has received the Hubert Bals production fund, 2011 and was also selected to be part of Open Doors at the Locarno Film Festival 2011.
Related RSS Feeds