John Galt Films, Inc. (GT RACER)
Plus
Joined

Location

New York City
Profile Images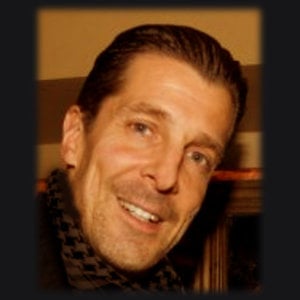 User Bio
Alexander Davidis is a German born television director, writer and producer living and working in New York City.
Davidis study Social and Commercial Communications at the University of Arts in Berlin. After obtaining his
Masters degree, he moved to New York City, where he started under Hollywood film director Marcus Nispel. As the in-house Conceptual Art Director he was responsible for the art direction of such memorable music videos as C&C Music Factory's "Gonna Make You Sweat" and "Things That Make You Go Hmmm...", He also worked with Nispel on music videos for Aretha Franklin, The B52s, Sheila E, Joe Jackson, L.L. Cool J. and many more. Subsequently Davidis turned director himself. In the early 1990s he shot with leading advertising agencies in South Africa, Brazil, Germany, Portugal, Spain, Sweden, Switzerland, the UK and the USA and many more. In the late 1990s he worked as a conceptual media consultant for the foreign political department of the ZDF, Zweites Deutsches Fernsehen, the biggest broadcaster in Europe as well as New York Times Television.
Alexander Davidis is best know for his popular TV series on historic car racing GT RACER. Produced by John Galt Films, NYC, GT Racer, Season I was shot for VoomHD. Season II was picked up by the Discovery Network, airing prime time.
Davidis' recently produced feature documentary UPRISING, on the Egyptian Revolution, has won 13 international film awards so far.

John Galt Films, Inc. established in 1997 by Alexander Davidis, is a small boutique film production company located in the heart of Manhattan, producing a variety of productions, from photo shoots, to commercials, image and corporate films to feature documentaries and multi episode television programming as well as consulting international TV-networks on special programming assignments worldwide.