Luis Labrador
Joined

Location

Pasadena , Los Angeles , CA
Profile Images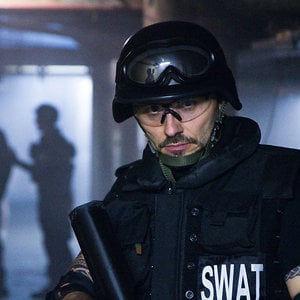 User Bio
Luis Labrador was born and raised in Madrid, Spain and currently resides in Los Angeles.
Luis carved his name in the film industry as a 3D visual effects artist. His talent has gained international recognition and the films he has worked on have been credited with several prestigious awards and nominations including an Oscar for Best achievements in Visual Effects as well as seven Academy Award nominations (Best Animated Feature Film, Best Achievements in Visual Effects and Best Visual Effects). A brief list of his film accomplishments includes: Spider Man 2, I am Legend, Watchmen, Super Man Returns, Monster House, The Matrix Revolutions, Open Season, Surfs Up, Haunted Mansion, Peter Pan, How to Train Your Dragon, Kung Fu Panda 2, Wreck-it-Ralph, Frozen, and Big Hero 6.
Luis discovered his artistic talent at an early age and began developing his skills through sketching. The young artist was also fascinated with film and especially the visual effects aspect. His biggest inspirations included the talent of film director, Ridley Scott; special makeup effects artist, Rick Baker; and legendary films such as, The Exorcist and Blade Runner. Luis knew then that the art of filmmaking would play a major role in his life.
His career began in Madrid where he worked as a special makeup effects artist for Colin Arthur at The Dream Factory. After watching the film Jurassic Park he realized that he wanted to take his career to the next level by learning the art form of CGI (computer-generated imagery). With just two suitcases and only enough money for two months of living expenses, (not to mention a limited vocabulary of the English language), Luis moved to Los Angeles to pursue his lifelong dream in the film industry. At the time, there were no schools that offered instruction in CGI, so he dedicated himself to advancing his knowledge during nights and weekends, while also mastering the English language and becoming acclimated to his new home.
Luis's first big break in Los Angeles was sculpting toys at Gentle Giant Studios. His ability and dedication were recognized and he was soon promoted to the digital department. While employed at Gentile Giant Studios, Luis's principal positions were 3D scanning and 3D modeling. His numerous feature film credits there include: Pirates of the Caribbean, Spider Man 2, X Men 2 and Van Helsing.
While working on Spider Man 2, a supervisor from Sony Pictures Imageworks took notice of Luis's talent as a modeler and immediately offered him an opportunity to work for Sony. Luis had a successful career at Sony Pictures Imageworks for 6 years as a senior character modeler in the visual effects department. After leaving Sony Pictures Imageworks he took a position with DreamWorks Animation as a Senior Modeler in the animation department. At the present Luis works for Disney Animation.
As a successful artist in the film industry, Luis has given several lectures at California Institute of the Arts. One of his passions is helping future filmmakers find their way in the industry.
Related RSS Feeds