Krystle Smothers
Joined

Location

Southfield, MI
Profile Images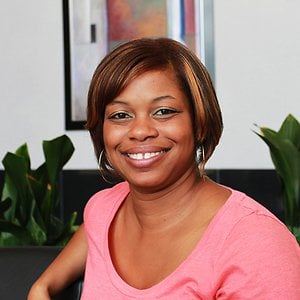 User Bio
Okay, so don't laugh, but Jennifer Aniston is kind of my inspiration. Remember that movie, Picture Perfect, where she played a Senior Copywriter at Mercer Advertising who pretended to be engaged to Jay Mohr just so she could date Kevin Bacon? Anywho, it was when the teams were concepting for Golden's Mustard and Jen came up with the idea to compare Cindy Crawford's collegiate ranking to the mustard that I fell in love with advertising. Sad, but true. I wanted to be a copywriter just like her, minus the pigtails.
Now, I'd had a strong passion for reading and writing since elementary school. And I was always eager to do anything creative. My teachers would give me assignments for short stories and essays, and it never failed that I'd come back with a small book. I guess the fact that I was always glued to the t.v. didn't hurt either. So maybe it's safer to say that in a way Jen just showed me the light. Yeah, that sound's better.
It's been 13 years since I first saw that movie, and I've been working my little bootie off to be a copywriter ever since. But a real copywriter, not the Hollywood film version.
Related RSS Feeds