vena valley
Joined

Location

czestochowa / poland
Profile Images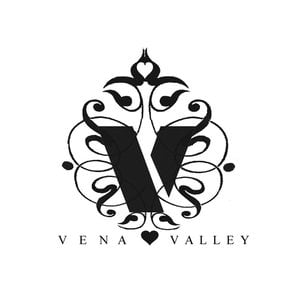 User Bio
Vena Valley to dynamika, ogień i wyrafinowana namiętność ukryta pod cienką warstwą
miętowej słodyczy.
To piękne, uwodzące słuchacza melodie oraz charyzmatyczna blond włosa wokalistka
Justyna Krysiak
o czarującym glosie, od której nie sposób oderwać wzroku.
To nie tylko energiczne i nowoczesne rockowe brzmienie, okraszone mocnymi riffami gitary,
Lecz również wyjątkowa umiejętność wykreowania atmosfery i klimatu każdej przestrzeni.
To szczególne scenariusze koncertów i bajkowy wizerunek sceniczny.
Grupa ma już na koncie szereg występów,
dzięki którym powiększyła swoją bazę fanów.
Podczas występów oprócz nagłośnienia, aparatury oświetleniowej oraz scenografii
Wykorzystywane są także rzutniki multimedialne, telebimy, ekrany diodowe,
na których prezentowane są specjalnie przygotowane wizualizacje oraz klipy.
Wysokiej jakości dopełniają też znakomite brzmienie oraz niesamowita atmosfera,
jaką są w stanie każdorazowo wytworzyć muzycy.
Related RSS Feeds