Kate Rhamey
Plus
Joined

Location

Los Angeles, CA
Profile Images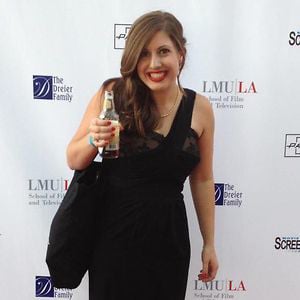 User Bio
Who am I?
Let's go on a complex journey of the personal paradigm of self. It's profound, it's dramatic, it's…
Oh, what the heck, let's keep it simple.
I graduated with honors from Loyola Marymount University where I received the School of Film and Television Production Award. I was also honored that year as a recipient of the Hollywood Foreign Press Association Fellowship and as the Loyola Marymount's Caucus Foundation nominee. In addition, I've been fortunate to work for leading entertainment companies such as Skydance Productions, Route One Films, and Circle of Confusion.
When it comes to writing, well, I guess you should know that my co-writer and I have similar, yet distinct perspectives on story. You see, we're a mother/daughter team. She's a child of the eighties, and I'm a product of the new millennium. Our generational experiences combine to create unique stories with a twist. The BlueCat Fellini Awards stated, "If David Lynch played for pure laughs, he would fashion characters like these." So together, we're kind of a DNA dynamic duo having been recognized as a Page International Screenwriting Awards semi-finalist and a fifth round finalist at the Golden Brad Awards.
Along with writing and directing, I've worked as a production designer on numerous short films and commercials. In 2011, I production designed the 3D horror comedy short, HAZLEWOOD, which won DirecTV's n3D Excellence Award, and that same year, I received two of the four nominations for Best Production Design at Film Outside the Frame, winning for my work on THE MIRROR MOTEL. I was thrilled to continue the streak in 2012 by winning Best Production Design for RECLAMATION.
Related RSS Feeds