ekayani chamberlin
Joined

Location

Brooklyn
Profile Images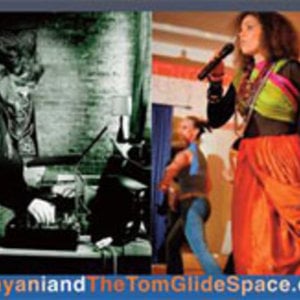 User Bio
Hi! My name is Ekayani and I wear a few hats in the world of integrated healing. I use music, mantras and time tested nutritional wisdom. You will find varied videos here from past events .
About My Music Offerings ( Short decription)Devotional world class electronica inspired by the bhakti tradition of India.
Longer description:
Born in 2008, Yoga on the Dance Floor with Ekayani and the Tom Glide Space have been setting dance floors on fire by offering an integrative experience combining guided meditation that leads seamlessly into a concert and full blown dance party.The acts tri- lingual vocalist Ekayani takes us on a musical journey that "transports the yoga studio to the club world through the funky goddess of house music " (LA Yoga Magazine 12/09). Singing in Bengali and Sanskrit awash in Glide's Reggae Dub and chilled Brazilian rhythms this presentation is the perfect vehicle for yogi's and newbies alike to let loose.
Who we are: Ekayani and the Tom Glide Space:
Made up of the Brooklyn based singer Ekayani and French dj, composer and music producer, Tom Glide,the duo have created a top selling album and show in this universal market. Yoga on the Dance Floor and Sanskrit Mantras combines world class electronica with chants in Bengali and Sanskrit. Five release, 5 videos, a national tour later we just keep going. This music has a life of it's own combining "sick" beats, Ekayani's natural theatricality, world music flavors and deeply spiritual mantras create a healing yet energizing balm that has these songs a timeless classic with audiences of all ages everywhere.
External Links
Listen to the music! - This is the place to connect with us, watch videos, listen to music, see show schedule. fan out Facebook page, share…Namaste.
Related RSS Feeds