Profile Images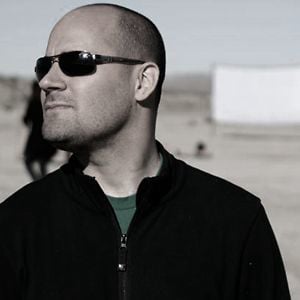 User Bio
A co-founder of NELA Films, Adam Bluming works as a director and an editor. Throughout his career, he has directed and edited award winning commercials and films with an off-beat sense of humor and an eye for beautifully dynamic imagery.
His unique approach to projects -- mixing the humorous with the dramatically bizarre -- has garnered him awards for his filmmaking from both film festival communities as well as the commercial production world.
After finishing production on the science fiction pilot "Eden," starring Sarah Jane Morris, Kate Nauta, and Ross Marquand, in 2012 he also directed a documentary tribute film for "The Josh Project" which debuted on CNN Heroes.
In 2007, he completed "Jonna's Body, Please Hold," a dark comedy about cancer which garnered a cult following while winning both jury and audience awards on the festival circuit. Critics applauded his award winning direction in turning a one-woman show which existed only as performance art on a black stage into a cinematic, uniquely visual film.
From 2008 through 2012, he was commissioned to direct a series of original short films for Sesame Street, including a remake of the Sesame Street classic, "Somebody Come and Play," performed by the PS22 Chorus in New York.
Bluming's background includes 8 years of directing and editing at Imaginary Forces (1996 through 2003), followed by numerous commercials and films he has directed and edited for production companies throughout the U.S. and Asia.
He has worked as an editor on the television series "Trust Me," starring Eric McCormack and Tom Cavanagh, "Rizzoli & Isles," starring Angie Harmon and Sasha Alexander, and the resurgence of "Dallas," starring Jesse Metcalfe, Jordana Brewster, Josh Henderson and Brenda Strong. He recently finished editing Season 3 of "Longmire," starring Robert Taylor and Lou Diamond Phillips.
Through the years, he's worked on campaigns for Target, Nissan, Goodyear, Cingular / AT&T, Nike, Coors Light, Nintendo, Levi's, Pontiac and Scion -- as well as directing and editing a special teaser shoot for Scream 3, Men in Black 2 and the opening prologue for Blade 2. He has also served as faculty at the Art Center College of Design in Pasadena, CA from 2001 through 2004. Bluming's professional honors include the Audience Award from the 2007 Asheville Film Festival, Best of Show and Narrative Comedy Awards at the 2008 Macon Film Festival, as well as awards and honors from the Rhode Island International, Everglades International, San Francisco International, Philadelphia and LA International Film Festivals. He has also been recognized and awarded for his work by the Art Directors Club, British Design and Art Direction (D&AD), AICP, American Center for Design, and AIGA. His work has been featured in ID Magazine, Metropolis, Vision, and Communication Arts. He was nominated for an Emmy in 2008 for his directorial work on Sesame Street's "Magic Canyon," and again in 2011 for his editorial work on HBO's "Too Big To Fail."
Bluming lives in Los Angeles with his wife Stephanie and their two daughters, Olivia and Frances.
Related RSS Feeds