Daniela
Joined

Location

Japan - Nagoya City
Profile Images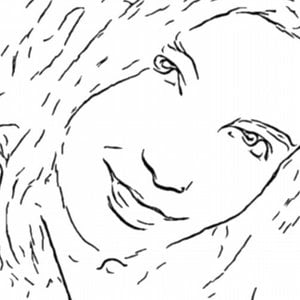 User Bio
Carpe Diem!
Would you really want to live without LOVE??
I'm Daniela.I'm a simple TEACHER and WRITER. I am the mommy of two Gorgeous children, a boy and a girl. My children are my EVERYTHING. I have lived in JAPAN for about 6 years. I love everything about JAPAN. I am just a mommy: I AM TRYING TO BE THE BEST MOMMY FOR MY GORGEOUS CHILDREN Kauã and Yara...I'm METAL. I love zombies and everything dark. I am a woman in process. I'm just trying my best like everybody else.
I try to take every conflict, every experience, and learn from it. Life is never dull.
There are many things that I love to do. I love...so many things...
PHOTOGRAPHY-COOK-FOOD-TEA-MUSIC-READ-WRITE-JAPAN-SPECIES-LOVE-CHILDREN-COFFEE-FRUIT-VEGETABLES-TRAVEL-CLIBING-HIKING-POEMS-SONNET-BOOK-FASHION-NATURE-NIGHT-SUNSET-STAR-SKY-MOON-JELLYFISH-DARK-GOTHIC-METAL-ZOMBIE-MOVIES-OCTOPUS-MOUNTAINS-HOME-OLDFASHION-VINTAGE-BLACK AND WHITE-SEPIA-SKULL-RIVER-WATERFALL-CRAFTS-DECOR-DESIGN-ART-MOONLIGHT-OLD STUFF-GALAXIES-PAINTING-MODELING(no more it was last year)-TATTOOS(but I don't have)-FLOWERS-SCIENCE-QUOTES-CARTOON-TYPO-LIVING-CREATING-SUNFLOWERS-RAIN-CLOUD-TYPOGRAPHY-PHOTO MANIPULATION-UNIVERSE-IKEBANA-ANIMALS-CULTURE-FIREWORKS-LANGUAGES-DRAWING-VIDEOS.....
Sometimes is necessary to listen to the silence,
It may tell more...
Related RSS Feeds
Daniela does not have any videos yet.