Dada Docot
Joined

Location

Vancouver, Canada
Profile Images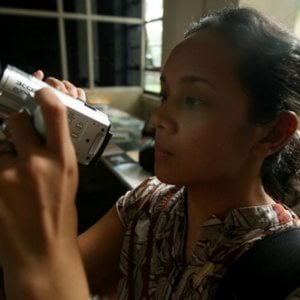 User Bio
My early works have generally centered on issues of gender, and now, I have found my interest in this subject useful as I study, understand and interpret, via the media of photography and film, issues of the personal and space within the different stages and contexts of international mobility. In these explorations, I look at migration as an arena where citizenships and identities are performed, re/defined and re/asserted. I focus on the intricate and the intimate which are usually invisible to the naked eye. While seemingly simple, activities during the everyday are rich with rituals and meticulousness that are worthy of documentation. Each story is a thread which weaves into another complex case, and which overlaps with my own experiences as a member of a globally dispersed and mobile family. My films are usually self-produced under the outfit I call ProjectDox Productions. I intend to make one short film on Filipino migration per year. My works use as reference anthropological texts, ethnographic photography and filmmaking, and performance studies.
In March 2008, I obtained my masters in Human Security Studies (Department of Cultural Anthropology) from the University of Tokyo under a three-year grant by the Japanese Ministry of Education. I returned to the Philippines in March 2008 to pursue documentary filmmaking with a focus on topics surrounding Filipino international migration.
My other interests include vegetarianism, open source, web design, conceptual art, backpacking, and my hometown, Nabua. In 2006, I founded the Nabua Forum, the first website of my hometown which also implements projects on cultural advocacy and heritage conservation. The Nabua Forum was originally my personal blog which later on evolved into a community website with over 400 members from allover the globe.
Related RSS Feeds