Fernando Valencia
Joined

Location

Guadalajara, México
Profile Images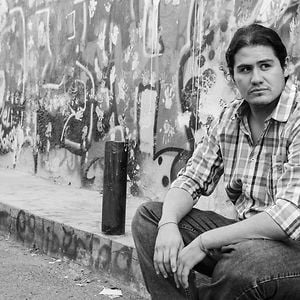 User Bio
Fernando Valencia nació en Guadalajara, Jalisco en 1986. Es Licenciado en Ciencias de la Comunicación por el ITESO. Su área de interés se encuentra en la confluencia de la realización documental y la atención a grupos vulnerables de la sociedad.
Durante 2006 fue parte de Frontera con Justicia A.C. en Saltillo, Coahuila (Casa de migrante). Ahí enfrentó la realidad de los centroamericanos en tránsito por México. A su retorno a Guadalajara decidió integrarse a la creación de "FM4 Paso Libre", organización que atiende dicha realidad y donde participó durante 5 años. (fm4pasolibre.org)
En 2009 dirigió su primer trabajo documental: "Sólo un día", cortometraje que narra la historia de una familia de migrantes durante un día de trayecto hacia a los EE UU. Este proyecto participó en algunos festivales de cine y recibió varios premios; una mención honorífica en el Premio José Rovirosa de la Filmoteca de la UNAM en 2009 en la categoría Estudiantil, el 1er lugar en el 3er Concurso de Vídeo de Guadalajara y formó parte de la Sección Oficial de Zanate 2009 y Voces Contra el Silencio 2010.
En 2010 codirigió y coprodujo con Mario Nájera un video en formato documental sobre la organización "FM4 Paso Libre".
Actualmente se dedica a la docencia y la producción de "Irse hacia el norte" un nuevo cortometraje documental. Asimismo forma parte de Documentalistas Mexicanos en Red DOC.RED y del capítulo Jalisco de la misma.
-----------------------------------------------------
Fernando Valencia was born in Guadalajara Mexico in 1986. He got a B.A. Degree in Communications at ITESO. His area of interest combines the Documentary filmmaking and the social work with vulnerable groups.
In 2006 he worked as a volunteer in Saltillo México in a Non-profit Civil Organization called "Frontera con Justicia". This organization helps migrants from Central America crossing Mexico on their way to the U.S.
When he got back to Guadalajara, his natal city, he decided to join some other people interested in migration and created "FM4 Paso Libre" where he helped for the next five years (fm4pasolibre.org).
He made his first documentary film called "Just a day" (Sólo un día) in 2009. The project participated in some film festivals and received several awards, such an honorific mention UNAM Jose Rovirosa Award in 2009 in the student category, the 1st place at Guadalajara 3rd Video Contest, the Official selection at Zanate 2009 and Voces contra el silencio 2010.
In 2010 he co-directed the documentary film "FM4 Paso Libre" with Mario Nájera.
Currently he is part of a documentary network called "Documentalistas Mexicanos en Red DOCRED" and he is working in a new short documentary film called "Irse hacia el norte".
Related RSS Feeds