Profile Images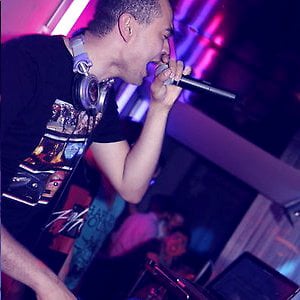 User Bio
Ryan Leslie nods his head to his beats, Bobby V dances to his DJ-Set. Ciara and Rihanna love his smile. To understand why DJ Swissivory is the number one go-to guy for so many special events, afterparties, and clubs around the world, one really has to witness the way he mixes his songs. It's not only the way that he makes the crowd go wild, it's also the way that he adapts his musical ability to any given situation and all types of audiences, which make Swissivory Switzerland's favourite club and party DJ. Artists and Celebrities from Hollywood to Japan shout him out and host his mixtapes, his name can be seen on posters, flyers, week in, week out.
Having been on various international and world tours, he hosts residencies in the most exquisite venues all around Switzerland, regularly organises the "Party Hard" event at Indochine in Zurich for International Party Rockers, a worldwide party label and organisation that he is a part of. Not only has he mastered the art of blending and mixing the right choice of songs in a way that makes your mind go insane, Swissivory also rocks the microphone like no other and takes the crowd to a higher level of ecstasy at every show, whether a venue of a few hundred or a few thousands.
His charismatic smile, his incredible energy and tireless efforts in the search of the perfect mix make him a truly one-of-a-kind DJ. He is also a talented pianist and it shows, not only in the playlists he picks, but also in his own productions where he has amassed remixes for stars such as DMX, Busta Rhymes or Redman. His latest project was the Summer Megamix 2012 Mixtape which was hosted by none other than the legendary Fatman Scoop. As someone born in the Ivory Coast, he gave back by giving the proceeds of the mixtape to help children in need in Africa.
A truly genuine star in his own right, there is only one way to describe DJ Swissivory, and that is the perfect combination of talent and hard-work, a humble attitude and an incredible charisma. His love, passion, and dedication for music has kept him at the top of his game for so long, as it will for many more years to come.
Related RSS Feeds