ELDER
Joined

Location

Atlanta
Profile Images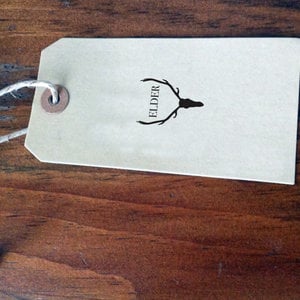 User Bio
Elder was founded in 2011, by Brian Preston, inspired by giving out sleeping bags to the homeless in downtown Atlanta on a cold December night of 2008. After listening to the beautiful stories from the streets, Brian quickly learned that men, women, and children were getting hypertermia, and in some cases dying on the streets because of a lack of proper clothing. That's when he recognized the need to create a organization that would make it easy for people to get involved and an bring an end to this plague. Brian started learning of companies such as Toms Shoes that were giving back and quickly built a team of great people to start Elder: The first ever clothing company completely built on love.
To realize this mission, Brian made a commitment that giving would become apart of Elder 's DNA and it would be the first ever clothing company completely built on LOVE. Elder vision is to create jobs for the needy and make it easy for everyone to give back.
There is no perfect formula to giving, so Elder will begin selling coats in the fall of 2011, and for every coat we sell, we will provide a sleeping bag to someone on the streets. Meanwhile, Elder has products that create jobs for the needy.
Related RSS Feeds
Recent Activity
Thanks Brian! We appreciate your support!

great company idea! I'll promote this. minor note on the first text paragraph, there is a typo. It says "in" where it should say "are"