NEIL ELLIOTT DORVAL
Joined

Location

91362
Profile Images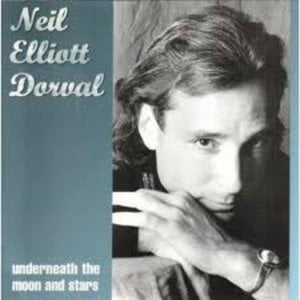 User Bio
Stellar confident virtuoso performer, emotionally inspirational presentation & delivery, sonically pleasing ambience, various genres, creative musical improvisation, classic riffs, strong walking bass lines, listenable music arrangements, for all audiences, extremely impressive piano skills. Neil blends the various styles of the great piano men, with unique innovative musical talents.
NEIL has a vast repertoire in all genres of music. 
An extremely strong performer, with superb command at the PIANO.
itunes.apple.com/us/album/underneath-the-moon-and-stars/id453853107
neilelliottdorval.com
youtube.com/user/Neilelliott1/videos
twitter.com/#!/neildorval
reverbnation.com/neilelliottdorval
reverbnation.com/artist/artist_songs/1309908
itunes.apple.com/us/artist/neil-elliott-dorval/id453853115
facebook.com/profile.php?id=100001424137356
facebook.com/pages/Neil-Elliott-Dorval/162412123812161?sk=app_2405167945
soundcloud.com/neilelliottdorval
onlineprnews.com/news/178545-1319514324-neil-elliott-dorval-on-the-grand-piano-goes-viral.html
SocialNetPromo.BlogSpot.com
Twitter.com/#!/SocialNetPromo1
Youtu.be/PX1td1rgn04
Youtu.be/4j2TPk1-vtU
YouTube.com/user/SocialNetPromo
Grammy Award Winners have made guest appearances on Neil's indie recordings - Grover Washington Jr., Laurence Juber (Paul McCartney), + Peter White, Warren Hill…
Neil's style is a hybrid of Bruce Hornsby, Dr. John, Chuck Leavell, Billy Payne, Jackson Browne, Elton John, Billy Preston, Bob James, Bill Evans, Roy Bitton
AVAILABLE FOR HIRE!
CONCERTS, SIDEMAN, MUSIC DIRECTOR, COMPOSER, SOUNDTRACKS, EVENTS, STUDIO
Songwriter:
Versatile composer and lyricist. Memorable melodies, catchy rhythms, aesthetic & creative well thought out, interesting & philosophical lyrics.
Neil Elliot Dorval performs all styles of music, convincingly playing music of all eras, with listenable delivery, emotional interpretation, controlled technical virtuosity, and performance versatility.
An incredible pianist, & master improvisationalist, proficient as anyone on the professional scene.
Neil excels at delivering melody lines with an angelic emotionally moving touch. His piano arrangements are stellar. he has his own special stye, unique,
and very passionate. Neil has strong command over what he does at the Piano. he is not just an musician. Precision Piano playing, well executed, and captivating.
Neil is a significant talent, who exhibits absolutely brilliant musicianship, spellbinding at times.
A very confident and convincing performer.
Related RSS Feeds