Profile Images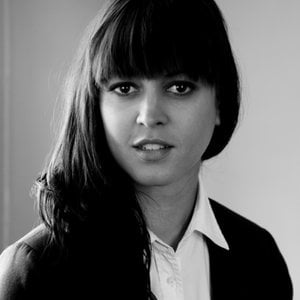 User Bio
Julia Watson is a practicing landscape architect and academic situated between her native country of Australia and her home on the East Coast of the USA. Her research investigates the symbiotic relationship between cultural and biological diversity within sacred landscapes, and uncovers the frictions threatening their existence. This field of investigation is supported by the Harvard University Charles Eliot Traveling Fellowship, which sponsored a recent trip to Western Tibet and Nepal. This research has been previously honored with the Harvard University Olmsted Scholarship Nomination (2008) and Penny White Student Award (2006). Other awards include an American Society Of Landscape Architects Student Honor Award in the General Design Category for the Pte Oyate Academy: Design Strategies for the He Sapa Leadership Academy Black Hills, South Dakota (2007).
Julia Watson received her Master in Landscape Architecture II, Post Professional Degree, graduating with distinction from Harvard University Graduate School of Design (MLA II 2008). She completed her undergraduate studies at University of Queensland (BA in architecture and planning, 1998) and then continued on to graduate studies at Queensland University of Technology (Graduate Diploma in landscape architecture graduating with distinction, 2001) in her native country of Australia.
Commencing her teaching career in 2009, she assisted teaching a design studio within the advanced architectural design graduate program at Columbia University, and introduced a Landscape Eco-Technology seminar, which she continues to teach within the Building Science and Technology sequence. She recently returned to Harvard GSD in Fall 2010 as a design critic for the Landscape Architecture Third Semester Core Studio. For two years she has taught within the Architecture Department of Rensselaer Polytechnic Institute, where she still currently teaches as a Thesis Project Instructor.
Related RSS Feeds