Eva Torres
Joined

Location

Brisbane -Australia.
Profile Images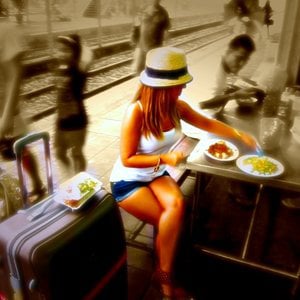 User Bio
As strange as it may sound, Eva can clearly remember her first memory. It is her, and her little coloured purse, inside which she secretly hid magic particles, invisible for adults. Later, she used to spread the particles around the garden. She remembers she could not tell the adults about these magic particles, that they would not understand.
One day, her mum found out about her secret, and told her that there was a way to keep getting more magic particles into that purse...by studying and working her ass off. It did not take her long to figure out what her mum meant.
From the day this young woman took her first bus ride to the University, she also started to work in a small PR agency. The experience gathered over those first 3 years, was a main factor that helped her land a job as a PR and Communications manager soon after arriving in Alicante. Responsible for media relations and audio-visual image of the company, she was finally lucky to start putting her 23 year old creative training into practice.
What is the next step? Here she is in Australia, working as a foreign correspondent (yes, a nice and well paid job...not in her case) for Spanish media, writing her own blog australianoespaisparaviejos.blogspot.com (another "well" paid job) and trying to fulfil her childhood dreams of filling the magic purse with some more magic particles by getting more knowledge and working her ass off.
Related RSS Feeds