Profile Images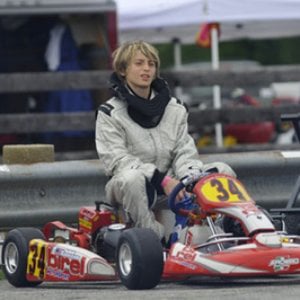 User Bio
I'm 11 years old and love to race. I am now racing karts after 5 years of motorcross and loving it. My brother Nico and I both race for my grandpa Albert's team, Arciero Racing. We are sponsored by Oakley, Arciero Bros, ViON, Allsports GP, GoPro Cameras, Turn1Prosports, and Cain Motorsports. I was named after Arie Luyendyk (2 time winner of the Indy 500) so I think I was born to go fast. He is a friend of my mom and dad and my grandparents. Hopefully one day I will be as fast as him.
I like to race anything and have even driven a full scale Pre-Runner that Arciero Racing built. My cousin Ryan is a factory driver for VW and races for Arciero Miller Racing. They have a sweet shop in Southern California that I love to hang out at. It's right next to the Oakley factory.
Keep looking for me at a track near you, you never know when I will show up.
Related RSS Feeds
Recent Activity
Arie Ammann does not have any activity yet.