Matt Zarley
Joined

Location

Los Angeles, CA
Profile Images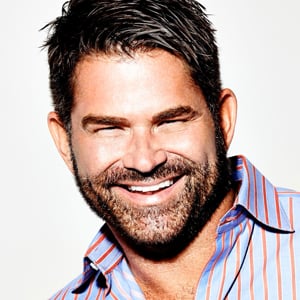 User Bio
Matt Zarley has received critical acclaim as an openly gay singer/songwriter; has been named one of People Magazine's "Hottest Bachelors"; has performed on Broadway; and, has had 4 consecutive Billboard Dance hits. Now, the handsome singer is asking that all too familiar question - "What the f*ck?" with his latest single, "WTF," from the forthcoming CD, "Change Begins With Me." Both the single and the music video will be released on May 17, 2011.
"WTF" was co-written by Matt Zarley and renowned DJ/producer, Mark Picchiotti, who also took on the role as producer for the original track as well as two of the remixes. In addition, the massive set features a total of 23 remixes by some superstar heavyweights including Wideboys, Moto Blanco, Cutmore, Cevin Fisher, Joe Gauthreaux and Edson Pride.
Zarley, like many songwriters finds his inspiration in heartbreak. With "WTF" Zarley used a short-lived whirlwind-of-a-romance with a famous actor (who shall remain nameless) as the basis of this infectious tune. "Last year I had an intense romance with someone and then just as unexpectedly as it began – it ended," says Zarley. "But, it didn't just end - he completely severed all communication for no reason and actually broke my heart, leaving me to say to myself ʻWhat the f*ck?'
Named one of Billboard magazine's "Critics Top 10" picks for the year in 2008, Matt has continued to deliver hits that touch the heart, and the dance floor! Chuck Taylor from Billboard writes: "(Zarley) sings, dances, acts and possesses grrr-dreamy appeal...Zarley's stunning tenor range, crafty harmonic layers and spine-tingling money notes...Tweens have plenty of idols to swoon over. Here's a crush for grown- ups, whose earthy machismo is quite the complement to his musical muscle....a marquee mainstream artist is born."
Matt's passion for songwriting resulted in his first solo album, "Debut," which was released in 2002 and received critical acclaim, The set featured the Billboard dance hit, "You Always Want (what u ain't got)" and "Say Goodbye"; which is also featured on the all-star Human Rights Campaign (HRC) benefit CD, "Being Out Rocks." Matt scored additional Billboard Dance Chart hits with "Where Did You Come From," as well as a cover of the Steve Winwood classic "While You See A Chance," featuring Billy Porter.
Zarley is also an internationally published songwriter and has had numerous songs recorded and released overseas by some of the biggest names in international music. In addition, Matt has the distinction of being named the first openly gay bachelor in People Magazine's "Hottest Bachelors" issue in 2002 – opening the door for other openly gay men to be featured in the mainstream publication.
Matt began his career at 12 years old starring in national commercials and, subsequently, his career led him to Broadway where, still just a teenager, he made his Broadway debut. Zarley has appeared in numerous shows and has played the title roles in both Joseph and the Amazing Technicolor Dreamcoat and The Who's Tommy on Broadway.
Matt Zarley's, "WTF" single and video will be released on May 17, 2011, with the 23-track remix collection available exclusively on MasterBeat.com the following week, and on iTunes and other digital outlets May 31, 2011. In addition, Matt's full music catalog and music videos are currently available online through iTunes and at MattZarley.com "WTF" (original version and Moto Blanco and Wideboys remixes) will also be featured on Matt's forthcoming CD, "Change Begins with Me," set for release in Summer 2011.
Related RSS Feeds