Profile Images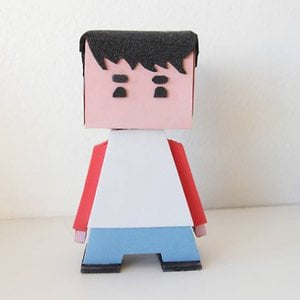 User Bio
I want to have an idea and make it happen.
I want to turn it into a scale model, then film it, draw it, make a collage with it, photograph it, show it, turn it into a viral, and watch it a thousand times only to change it again, to cut papers in little pieces, lots of them, and lots of colors, and to find a different turn to express the idea once again, some new way, a twist... retelling it with stop motion, animating it in 2D, then in 3D and remaking the model again but with different materials like foam, synthesizing it. To create a character, build its identity, create a costume. I'll use anything; paper, clay, plastic, plasticine. I like imagining something really good and the process of getting it to be so.
Making. To make. To do. This is it.
Because I like ideas, but what I most like is when they become something.
I´m passionate about bringing projects to reality, finding the best way to materialize them through image, animation, photography, installation or whatever. Playing with materials, seeking for shapes,and looking obsessively for elaborate aesthetic answers. I´m an art director who has long been fascinated by doing. And doing means filming, taking photographs, thinking, cutting, pasting, coloring, intervening objects. Seeking always the hidden harmony, the aesthetic clue. Always. In each and every project.
Yours or mine.
Related RSS Feeds