Profile Images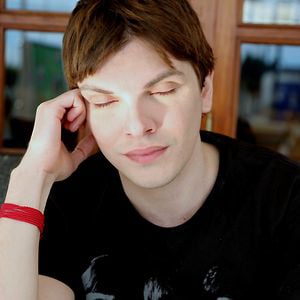 User Bio
Estornell© Official Profile
David Estornell (b.1989), is a spanish based actor, director, producer, writer & musical composer.
I decided to break down Model Management Advisory; most questions are "what exactly do I do":
*Advisor*
*build your profile for entertainment and self marketing*
*educate you for top-level entertainment agents*
*After bieng educated effectively, connect you with Bookers/Agencies/Agents *
-I hope that answered some questions
-d.e.
"Despite of I have my dreams, I am a visionary and I am very resilient...I feel as if I have a suit of armor around me, like a rhinoceros skin.No trates de escribir la música, deja que ésta se escriba sola"
♥Michael J. Jackson
I am so pleased and honored to have met one of our prophets, to God for gives us a true Angel, who guides my tenderness through Eons of Time. Because I have wings too. (Thank you Reverent June Juliet G. U have show me Light) To M.J.J.
"Escucho una nana de infancia desde la jaula de las fieras. La graminia se vaporiza en el aire, la tensión de sus ligamentos aumenta. La urgencia por la conquista de ese primer orgasmo, lo es todo. A la edad de once años cometió su primer intento de suicidio. Nadie amó tanto la niebla, como aquella sirena en forma de chico domesticado. Nadie. Os insto pues, a beber mi saliva y ternura. Nadie. " (The Boys Who Murdered Love by David Estornell)
"Ha sido reencontrada.
¿Qué? La Eternidad.
Es el sol huyendo
Junto con el mar"
Jean Arthur Nicolai Rimbaud
David Saä V. Estornell pisando el camino:
"Feliz es el destino de los niños vestales, pues ellos olvidan al mundo y el mundo les olvida a ellos"
"Bienhallados los vencidos, pues ellos heredarán la ternura"
"Fame really is not the name of the game" (Me)
Adelfa.
Origen:a-delphos: sin matriz, sin madre, sin contexto, sólo HermAnO.
Onomástica: 29-8 Y 16-9 Virgen.---------
"My Child Died From Sniffing Pain" David Saä V. Estornell´s Father-
"Kalo" (Bello) "Los dos ángeles llegaron a Sodoma al atardecer" Génesis 19:1
""El hambre del lobo es insaciable, la bestia nos encarna y lo sabemos. Lo que nos fascina del mal, es su forma de expresar cualidades que van más allá de lo que habitualmente reconocemos como humano. Satanás evoca algo más allá que la envidia, la cólera, la avaricia y el abandono que identificamos con nuestros peores impulsos, y algo más que lo que llamamos brutalidad, que atribuye a los seres humanos una semejanza con los animales, los brutos lobos"" Me
.We want a world where people´s woundedness is cradled with TENDERNESS,not exposed by glee.
Acknowledging that conflict is inevitable, we envision a world in which nations, communities, and individuals move beyond polarization and destruction, instead viewing conflict as an opportunity to create understanding, empathy and positive change. Through education, the arts, and self-expression, Voices aims to transform how we respond to, engage in, and recover from conflict.
Estornell © Original & Official Profile
Related RSS Feeds