RAPSUSKLEI
Joined

Location

ZARAGOZA ( SPAIN )
Profile Images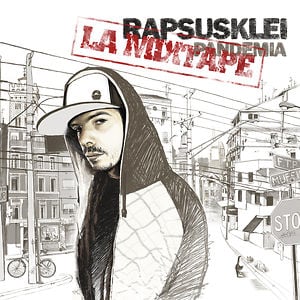 User Bio
La carrera de este llamado "Niño de la selva" empieza en las calles del barrio de la Magdalena de Zaragoza. Allá por 1990 Rapsusklei, con tan sólo 10 años, empezaba a hacer sus primeras canciones de rap influenciado por los grupos punteros del rap americano de aquellos años como Public Enemy, Ice Cube, Cypress Hill, etc.
Por aquel entonces su nombre artístico era el "Puto Sark".
Editó en 1995 su primera maqueta "Estado de locura" que se grabó y produjo por "Nacho C" en Rimas Silenciosas (estudios de Hardcore Street ) y que se movió a nivel nacional y ahora es una pieza rara.
Cuando el hip-hop empezaba a llegar a las masas, Rapsusklei sin haber editado aún ningún lp, ya actuaba por toda la geografía española con el nombre de "El corazón de la rima".
Aparte llevaba otro proyecto con otros mcs de Zaragoza que formaron el grupo "Fuck tha posse" conocidos en la escena hip hop underground, habiendo grabado tan solo una maqueta.
Su primer disco fue grabado en 2002 junto con Hazhe (DJ y productor Zaragozano ) que también lo acompañaria en sus actuaciones. El album fue llamado Rapsusklei & Hazhe " La historia mas real de vuestras vidas ".
Su segundo LP " Elipsis ", al igual que el anterior, fue un trabajo conjunto entre Hazhe y Rapsusklei. Tras el éxito cosechado por con estos dos discos, editan el tercero y último, " Hijos de puta para todo ".
En 2008 se hace oficial que Rapsusklei y Hazhe dejan de trabajar juntos, por lo que el MC zaragozano sigue su carrera en solitario, siempre apoyado por Fuck tha Posse y más grupos de la escena underground zaragozana.
En 2010 publica su primer LP en solitario, Pandemia, en el que sobre todo se centra en hacer buenas rimas y juegos de palabras, como queda demostrado en los temas Hip Hop Kresía y Click, Click. Deja en un segundo plano lo que hasta el momento le había caracterizado, las rimas profundas y cargadas de sentimiento, rozando lo poético, y decide hacer con este Pandemia un disco para directos, que haga saltar a la gente. Aún así se aprecian temas que conservan su antigua esencia.
De echo ahora se encuentra envuelto en una maqueta llamada "melancolia" en la que tratara de mantener la llama viva de la poesia que le caracteriza.
Rapsusklei ha actuado por toda la geografía española aparte de hacerlo a nivel internacional en Nueva York, México D.F, Monterrey, Suíza, Marsella, Toulusse, Venezuela, Guatemala, El Salvador, Guinea Ecuatorial, Casablanca, Senegal y Mauritania .También ha participado con grupos parisinos como Passi, Stomy bugsy y Les sales gosses en un directo conjunto de grupos zaragozanos y de París.
A lo largo de su carrera ha compartido cartel con casi todos los grupos punteros del hip hop americano y francés, tales como Busta Rhymes, Wu Tang Clan, The Game , Das EFX, PMD, Guru, M.O.P., Public Enemy, Big Daddy Kane, X-zibit , De la soul, Common, Afu-ra, The Beat Nuts, Black Moon, D.I.T.C, Lords of the Underground, Masta Ace, Big shug, Pharaone Monch, DJ Premier, DJ Q-Bert, Rob Swift, DJ Jazzy Jeff, Kool Herc, Saian Supa Crew, Sefyu, La Rumeur, Chiens de paille, La Brigade; también de grupos jamaicanos, como Sizzla, Anthony B, M.R Vegas, Burro Banton, Abyssinians o Jah Cure en los mejores festivales españoles.
Rapsusklei, alias "El Niño de la selva", ha grabado 30 maquetas y 4 discos y sigue fiel al espíritu Fuck tha Posse.
Related RSS Feeds