stop the violence
Joined

Location

London
Profile Images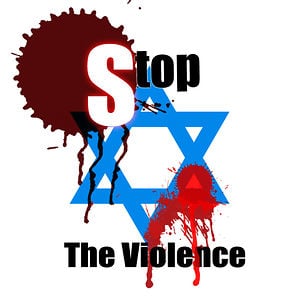 User Bio
Stop the Violence Coalition was formed in 2009 at a public meeting in Europe.
1. The aim of this Coalition is very simple: To stop the violence currently exist against Palestinians. We condemn the occupation of Palestine lands and the Israeli attacks against innocent people and neighbor countries of Palestine. Any war simply increases the numbers of innocent dead, causes untold suffering, destabilizes political and economic situations on a global scale and results in racism and attacks on civil liberties. Israeli attacks especially polluted by racist Zionism thoughts. They had never addressed any human right rules against Palestinians on any condition. The aims of our campaign would be best expressed under the name of Stop the violence Coalition.
2. Supporters of the Coalition, whether organizations or individuals, will of course be free to develop their own analyzes and organize their own actions. But there will be many important occasions whenever initiatives around the world united under the "stop the violence" slogans to mobilize the greatest numbers.
3. The Coalition shall elect a steering committee which reflects the breadth of those involved to carry forward the aims and objectives. Local groups should have regular, open and inclusive meetings.

4. We call on every peace activists and organizations, trade unionists, campaigners and labor movement organizations to join us in building a mass movement that can stop the war against Palestine.
Constitution
1. Objectives
The objectives of this Coalition roots in its founding statement of aims, as may be amended by its national conference as it considers appropriate.
2. Affiliation
This Coalition is not affiliated to anybody or any organization, but is open to any organization that accepts those objectives, and of any local Coalition that works in support of them.
3. Individual Membership
Any individual may become a member of the Coalition and support us through our Petitions and conferences and also spread our voice of peace through their Blogs, Community pages and other communicative media.
Activities
The coalition members are gathering all kind of information and media to enrich the website for those who need to know the truth about what is happening in Palestine. We all would be thankful if any individual or organization would help us through this. So please feel free to contact us and send us media such as Videos, photos, articles, books and any other kind of media supporting our aims.
Together, we can make our voice heard.
Related RSS Feeds