PANOS CHRISTOFILOGIANNIS
Joined
Profile Images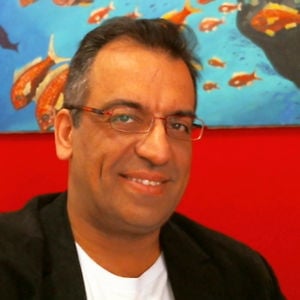 User Bio
Dr. Panos Christofilogiannis
Managing Director AQUARK
INTRANEMMA Coordinator
AQUARK, 143 Papagou avenue,15773 Zografou, Athens, Greece
panos@aquark.gr
gr.linkedin.com/pub/panos-christofilogiannis/7/aa1/530
Twitter: @panosAquark
aquark.gr
Panos has a BSc in Veterinary Science from the Aristotelian University of Thessaloniki, Greece (1991), an
MSc in Applied Fish Biology from the University of Plymouth, UK (1992), an MSc in Aquatic Veterinary Studies
from the Institute of Aquaculture, University of Stirling, Scotland (1993), and a PhD in the use of Antibiotics in
Aquaculture from the Institute of Aquaculture – University of Stirling. His PhD was partially funded by FGM.
Panos has worked in the Virology Laboratory of the Institute of Aquaculture,University of Stirling. He has
also worked as Scientific Consultant for the Federation of Greek Maricultures (F.G.M) and as an independent
Fish Health professional for several fish farming companies. Panos has been a Technical Adviser to the
Federation of European Aquaculture Producers and was elected vice chairman of the FEAP Fish Health
Committee (1999-2003). He acted as FEAP Expert in DG SANCO for the revision of the new EU legislation
on fish diseases and as FEAP representative in the PANDA and Csn-intran EU programs.
He has been working in the field of fish vaccines since 1999 as Scientific Advisor in Greece to
AQUACULTURE VACCINES LIMITED (AVL) and since 2002 as Scientific Advisor in Greece, Spain, Turkey
and Croatia to Schering Plough Aquaculture (now INTERVET HELLAS S.A., part of MERCK Animal Health).
In 2004 he founded AQUARK, an innovative applied research and consulting firm focused on Mediterranean
aquaculture that acts as advisor to the EU, FAO, FOESA, IUCN and transfers technology through several EU
projects (PESCALEX, VOCATIONAL AQUALABS, INTRANEMMA, TARGETFISH etc). AQUARK manages
INTRANEMMA and Panos is also the coordinator of the HELLENIC AQUACULTURE TECHNOLOGY and
INNOVATION PLATFORM (HATiP).
External Links
AQUARK - Aquaculture Consultants
Related RSS Feeds
Recent Activity
Dear Firiends and Colleagues. We are very pleased to present you the overview of the INTRANEMMA project, a unique Technology and Innovation Transfer project lead by the fish farmers associations in Greece (FGM), Spain (APROMAR) and Turkey (MUGLA…