mike overson
Joined

Location

Honoulu, Hi
Profile Images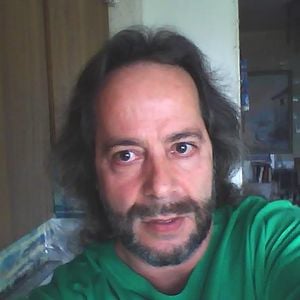 User Bio
These videos are classes and/ or sermons from a disabled prophet of God on welfare. I've gotten signs that heaven likes to keep things simple and low budget and that I filled the billing for it, (it's also because this is the best your money and applause would pay for USA). Two examples of me as a prophet to the USA are classes L124 & 171 on this page >>, (15 min). More proof and crash course summaries are 186, 186a & 186b (15 min each at page 5 vimeo.com/user8696549/videos/page:5/sort:date). Classes 99 & L123 might be the best except they are over 1 hour, (L123 is on this page >>).
From class L112 vimeo.com/50116128.
The hard to believe line in the Bible of PEACE ON EARTH became very believable and soon in classes 185 vimeo.com/45458168, L110 vimeo.com/49714128, L123 vimeo.com/60109388 and L124 vimeo.com/63452028 except this song prophesied a delay:
Holding hands while the walls come tumbling down (Joshua 6:20)
When they do I'll be right behind you
So glad we've almost made it
So sad they had to fade it 

EVERYBODY WANTS TO RULE THE WORLD
I explained and play that music video at my playlist PL3 at youtube.com/playlist?list=PLVDkjTNqYqh3MN80voE-wOLPOj-Dki8Sg.
My bio: Born 10-20-56, and raised in California 19 years. Moved to Alaska (8-4-76) and worked on the pipeline for 16 years until I became disabled and moved to Hawaii 11-6-92. I've lived here, (mentally disabled i.e. a low capacity for stress), 22 years except for driving across the USA 9 times in 5 months in 1994. That was when I learned I was "the one" and that "rhythm nation" drive, (Janet Jackson's song was prophetic of it), was to announce and confirm the revelation I got that "hell had frozen over". The Eagles reunite CD titled "Hell Freezes Over" was also a prophetic confirmation sign to the USA and the world that everyone is going to heaven when they die, (for more proof read 194 at vimeo.com/90080993). "The powers that be" persecuted me up to the 9-11 disaster and then backed off. Apparently they were persuaded (9-11) that there is a God. Now (9-2013), I'm promoting my classes about this like L127C & L127D here at Vimeo, (sometimes they need to be watched more than once to get up to speed with them). They are a summary of my classes and a crash course about the Apocalypse (Now) and my calling to represent Jesus' return, (an awkward job but somebody had to do it). The links to my photos and Bible notes are below.
Related RSS Feeds