Profile Images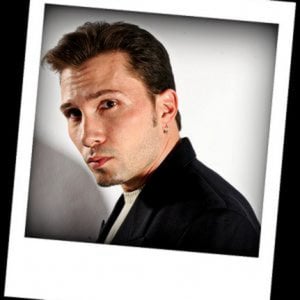 User Bio
Born and raised in Wichita,Kansas, Delno Ebie has an extensive resume spanning stage, television and film, educational, industrial,CD Rom and commercials. Coming to DVD in 2009 you can catch him starring in "Deadly Obsession" as Detective Night Hawk. He also has a starring role as Lt. Price in "Ambrose Bierce: Civil War Stories" currently out on DVD. The film stars acclaimed actor/director Campbell Scott in the title role. Don't miss him in "Matchmaker Mary" with Dee Wallace and Jeff Fahey launching on DVD in 2009.
He can also be seen playing John Aaron in "Situation Critical: Apollo 13" airing on the National Geographic Channel UK. Delno played a supporting role in Walt Disney Pictures "The Haunted Mansion" with Eddie Murphy, Terence Stamp and Marsha Thomason, and was featured in "Intolerable Cruelty" with Oscar winner George Clooney, Billy Bob Thornton and Catherine Zeta-Jones, and "A Man Apart" with Vin Diesel and Larenz Tate.
On television he has appeared in episodes of "ER" and "The District" and made-for-broadcast movies "Homeland Security" and "Sarah Plain & Tall: Winter's End", as well as the documentary "The 2006 Wichita River Festival" that aired on PBS. He will soon be seen as Palethe in "Bloody Dawn: The Lawrence Massacre", also to air on PBS.
On stage, Delno has performed and danced in "West Side Story" and "The Music Man" for the Crown Uptown Professional Dinner Theatre. He has danced on stage with Miss America 1997 Tara Dawn Holland at the Miss Kansas Pageant. Delno has performed in "A Doll's House","The Dresser" and Shakespeare's "The Merry Wives Of Windsor" and "Romeo &Juliet" at Wichita Center For The Arts/Irene Vickers Theatre; "Hamlet", " The Tempest", "Burning Blue" and "It's A Wonderful Life" for Wichita Community Theatre; as well as performing in productions at WSU, Friends University, and Stephen Broker's Desperate Characters. He was twice nominated for a Mary Jane Teall Award for his roles in "The Tempest" and "It's A Wonderful Life".
Delno is also a screenwriter, having written several shorts and a feature length script titled "The Legend Of Whispering Willows" that is currently in the funding stages, and "The Raven" a new web series in post-production. He is co-owner of Little Warrior Films, LLC with business partner Ginger Bynorth. Together they have completed several projects including 3 nationally aired episodes of "Designing Spaces". Delno is listed in the Internet Movie Data Base, Academy Players Directory and will be featured in celebrity writer C. Elizabeth Lalla's book "Who's Who Of Stage And Screen, Vol. Three". When not acting, writing and directing, Delno teaches Ballroom and Latin dancing professionally at Care To Dance? Dance Studio.
Related RSS Feeds