Museum of British Folklore
Joined

Location

England
Profile Images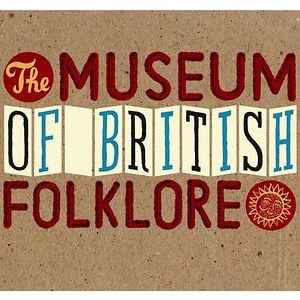 User Bio
Britain's first centre solely devoted to the celebration of our continuing living folk culture.
Folklore is a term that refers to the traditional beliefs, practices and customs of a people and is handed down from individual to individual, community to community. This manifests itself through artifacts, oral tradition, sports, stories, rituals, jokes, music and dance. The contemporary study and celebration of Folklore offers a fascinating lens onto our cultural past by allowing us to experience the outlook, spirit and characteristics of a given period or locality. It is a crucial means of understanding and interpreting our culture from the inside out.
It is with this in mind, Curator and Art Director, Simon Costin intends to establish a permanent collection and national exhibition centre that celebrates and promotes the folk culture of the British Isles. Over the past fifteen years, he has been participating in and researching the folk traditions of the UK
On 30th April 2009 (Beltane Eve), a unique launch event for his tour around Britain to promote the Museum of British Folklore took place at Cecil Sharp House (home of the English Folk Dance and Song Society). The 'Folklore Fete' presented a night of music, dance and hearty food & drink and culminated in a debut screening of the specially-commissioned film 'Britannica' showstudio.com/project/brittannica
Guests at the event included Tim Burton and Helena Bonham Carter, and the night did much to raise support and the profile of the Museum.
After the launch of the Museum Tour, Costin set off in his 1976 Castleton caravan, which was especially converted to house a traveling exhibition of folklore artefacts. He met many enthusiastic supporters on his journey from Cornwall to the Outer Hebrides, which further emphasized the need for a permanent museum.

"In Britain in the 21st century, there exists a rich, living tradition of annual folk festivals and traditional rituals, many of which have existed for hundreds of years while others are relatively new. It is therefore a surprising fact that there exists no properly funded centre in Britain to research and celebrate our vernacular arts and seasonal customs. It is my aim, that over the next few years, such an institution will exist, which will address this situation."
Simon Costin

The aim is to produce a series of exhibitions and events which will enlighten, enthuse and inspire. Current participation in folk activities is robust, with an increased interest in folk music, costume and customs. The Museum of British Folklore is a timely project, which celebrates the present and the past and builds on the enthusiastic response and support it has encountered thus far.
Related RSS Feeds