Jellison Film Gang
PRO
Joined

Location

Los Angeles, California
Profile Images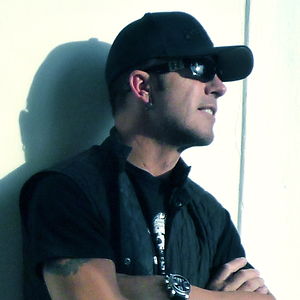 User Bio
Born in Memphis, Tennessee, David immediately began pursuing a career as a small, hollering infant. He was an instant success, and decided to move to Hollywood to find an industry that rewarded infantile behavior.
He found it: The Music Industry. After surviving a soul-charring stint in that sociopathic hellshow, he escaped to the relative safety of advertising. Along the way, David designed guitars for Motley Crüe, studied film at the Art Center, photography at Otis Parsons, and toured with Van Halen for four years as an Art Director…all without going to rehab. At the conclusion of his rock and roll career, David retired his mullet and began directing music videos, but soon switched to commercials after discovering that the catering was vastly superior.
PHILOSOPHY
Beware the lollipop of mediocrity - Lick it once and you suck forever.
SPECIALTY
Irony + Humor + Mayhem = Hell Yeah
DGA COMMERCIAL DIRECTOR
1999 to Present
Directed over 350 commercials, known for Action/Comedy/Dialogue spots.
Billings Over $50,000,000.00
Spots Directed Over 350
Repeat Business Over 70%
Under Budget Over 97%
Bid/Award Ratio Over 50%
AWARDS
Creativity Gold Chicken BBQ's Galore
Creativity Silver Angry Pig BBQ's Galore
Telly Silver Texas Pete Food/Beverage
Telly Bronze Texas Pete Humor Category
Telly Silver Carvel Fudgie Campaign
CLIENTS
Include NFL, PGA, EA Sports, Mercedes, Toyota, Wall Street Journal, Washington Mutual, Callaway Golf, Salon.com, Jaguar, Sears, Subway, Panasonic, Ford, Toyota, Dodge, Dell, Pillsbury, General Mills, and the New York, Colorado, and Georgia Lotteries.
Full list available upon request.
AGENCIES
Include Saatchi & Saatchi, BBDO, J. Walter Thompson, DDB, Grey,
Ogilvy & Mather, GSD&M, Foote Cone & Belding, Y & R, Leo Burnett, McCann-Erickson, Campbell Mithun, and Goodby.
Full list available upon request.
DGA FIRST ASSISTANT DIRECTOR
1988 to 1999
Averaged over 270 days a year for a decade as one of the top Commercial DGA 1st AD's. Directors included David Fincher, Michael Bay, Tony Kaye, Noam Murro, Baker Smith, Gore Verbinski, and Erich Joiner, among many others.
LOCATION EXPERIENCE
I have worked on commercial projects throughout America, and filmed in 46 states. In addition to my extensive filming experience in the United States, I have also worked on commercials in New Zealand, Spain, Ukraine, Argentina, Costa Rica, Mexico, Japan, Bermuda, the Bahamas, and Canada
DAVID JELLISON CONTACT INFORMATION
Website: jellisonfilmgang.com
Email: jellisonfilmgang@yahoo.com
Cell: 310.871.5151
Skype: jellisonfilmgang
Related RSS Feeds